For more than a decade now, Arleigh Kincheloe, frontwoman of Sister Sparrow & The Dirty Birds, has been astounding audiences with her bold, bluesy voice.
"Sister Sparrow, Arleigh Kincheloe's nom de disque, is a soul queen with a voice strong and raspy enough to compete with riffing horns and clipped funk beats," Mike Joyce wrote for The Washington Post in 2012.
But Kincheloe wasn't always so confident in her vocals.
"When I was a young teenager, I remember thinking I didn't have a very nice soprano voice, but all the other girls in my class that could sing all sang like little, tiny songbirds," the sultry vocalist said during an interview last week.
In those moments of insecurity, Kincheloe turned to big-voiced musical icons like Etta James and Nina Simone for inspiration.
Now, it's her larger-than-life vocals that regularly bring the house down at festivals like Bonnaroo, Austin City Limits and South-by-Southwest.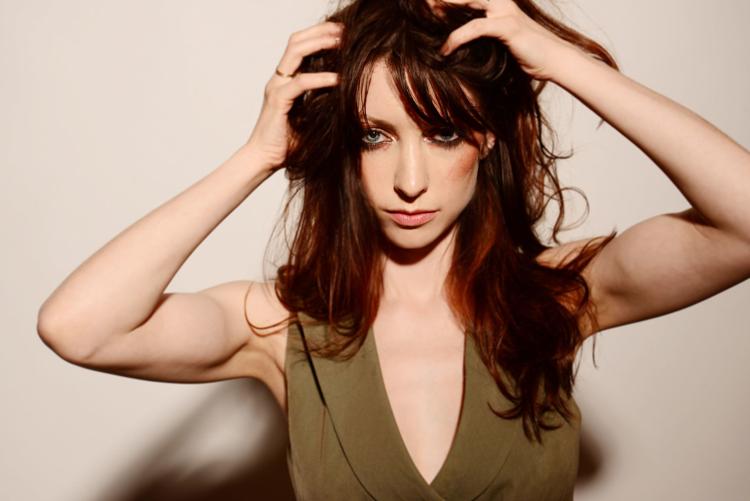 She'll do the same for Lynchburg-area audiences this Saturday when Sister Sparrow & The Dirty Birds headlines this summer's final Music in the Blue Ridge concert at Devils Backbone.
The concert, titled "R-E-S-P-E-C-T", features a lineup of exclusively female-fronted acts.
"If you like blues and you like rock and you like soul, you're definitely gonna like Sister Sparrow," said Justin Billcheck, event manager of Music in the Blue Ridge and Devils Backbone's Hoopla.
Certain qualities of Kincheloe's musical idols have always worked their way into the rip-roaring records released by Sister Sparrow and her band of Dirty Birds, but the group's sound has been soaring off in a slightly different direction as of late.
Last year, Sister Sparrow released "Gold," a new record that feels in some ways like more of a solo endeavor than a follow-up to the band's last studio album, 2015's "The Weather Below."
In fact, it's the first album without the Dirty Birds' name attached.
"Sometimes a vocalist who decides to take on a solo-ish project falls flat venturing out of their wheelhouse," Mike Smyth wrote in Glide Magazine's review of the album. "Sister Sparrow has not only distinguished herself with 'Gold' as a talent beyond that of a powerful soul singer with a really tight band but succeeded in digging into herself and setting free more than perhaps even she knew was possible."
Kincheloe attributes the change to becoming a first-time mother.
"I wasn't leaning on people's opinions as much. I was more assertive," says the singer, who wrote the album while pregnant and began recording two months after giving birth.
"I was sort of ready to say, 'This is what I want this to sound like now.' And I think that was a huge lesson."
Abandoning the sound that brought on success is always a bit scary, Kincheloe, said but stretching her creative wings is never a bad thing.
"You're the only one that puts yourself in a box," she said. "You can do whatever you want, but your fear might be holding you in there."
Before Sister Sparrow hits the stage with her Dirty Birds, Kincheloe talked about working while pregnant, losing the freneticism that fueled their early shows and women in music.
After almost 11 years, do you feel like you've really figured out the formula for a good Sister Sparrow song?
"Oh no, I feel like I'm always trying to figure that out. I think, as a band, we've gotten comfortable with certain arrangement styles ... but for songwriting, I feel like I'm always starting from square one. Maybe that's just the way it is."
You worked on "Gold" while pregnant. That had to affect the process of making the album.
"Before, the band would always come in and we'd do it as a group, and after I had my son, it was like 'Listen, I can only record for a couple hours a couple days a week.' I can't be away from the baby, and I'm not bringing the baby into the studio. It really forced me to work more independently."
And I believe you're pregnant with your second child now. How is touring while pregnant?
"I don't love being in a van for six to eight hours a day, but it's been really fun to perform. And it's actually been a little easier than I anticipated, which is always a nice surprise. I've been having a good time for sure."
How do you feel Sister Sparrow's music has evolved over the years?
"Sometimes I listen back to older songs and think, 'Gosh, it was so frantic.' Just so intense the whole time; there's no space. ... We've calmed down a little bit. [Laughs] I think we've figured out how to put on a better show, instead of just getting up there and trying to throw our crazy party. It's like, 'OK, what kind of value can we bring to the song musically?' instead of just sheer energy."
The show you're headlining at Devils Backbone is an all female-led lineup. Do you have any thoughts on women in rock?
"There's something magical about that female voice and the female performer. I don't want to say we get overlooked or we get taken for granted or whatever, but there's, there's some, you know, inequities for sure.
"... Now that we're starting to kind of notice this and be like, 'Oh, yeah, let's give the women some love.' It's just such an interesting turn of the tide. It's like, 'Yeah, guys, we've been here, and we've been doing this, and it shouldn't be, like, such a shock.'
"... I hope that people can stop thinking about us as a separate entity. Like, if we could just all be grouped together as musicians. We're all, you know, as valuable as each other."