In most cases, the band comes first and the music follows, but it was the exact opposite for Philly-based rock 'n' roll outfit Stereo League.
"Stereo League started as a recording project," the band's vocalist Alex Savoth wrote in an email last week. "I had a few songs that had been banging around my head for a bit and decided to recruit a league to help me realize how they were supposed to sound."
This "league," as Savoth described it, consisted of 11 other musicians in the City of Brotherly Love who all came together in 2016 to bring his vision to life.
Stereo League, which plays a show at Rivermont Pizza this Friday, released its debut album "A Light on Each Side" in July, and headed out on its first tour as a five-piece band earlier this week.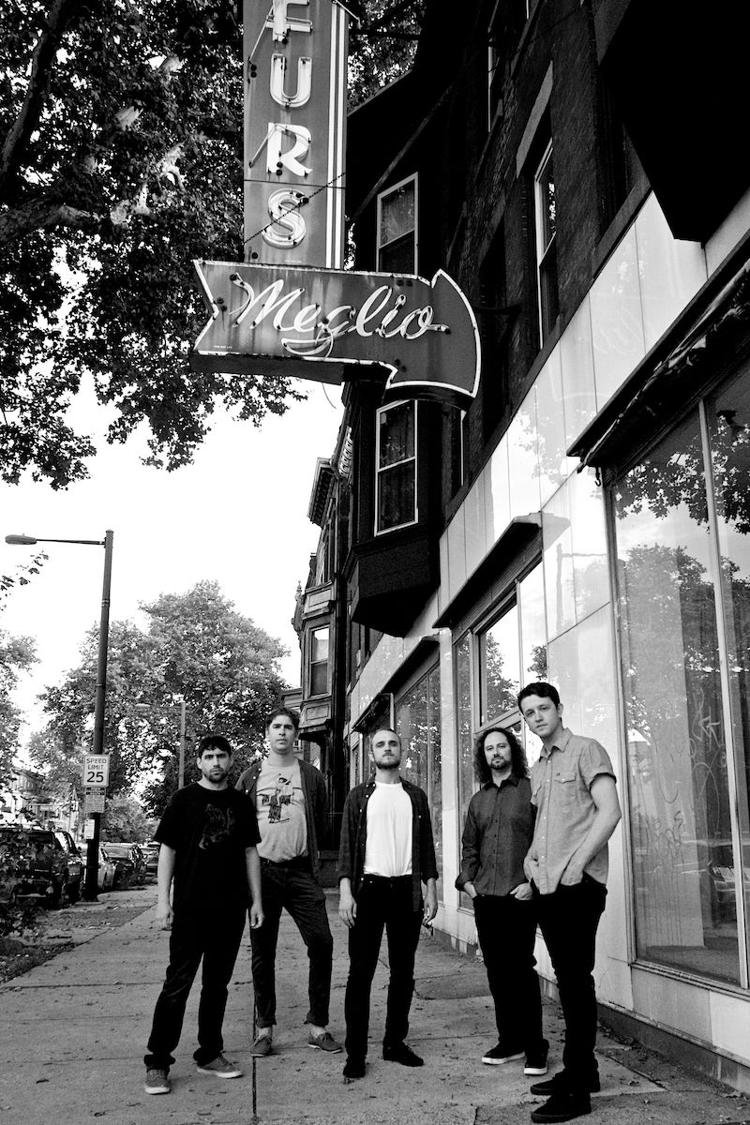 "We started performing these songs live about a year ago, after the album's sound had already taken shape," Savoth wrote. "Obviously, performing with 12 different people would become a logistical nightmare, so our live act was whittled down."
Since starting to play live, Stereo League was named an "artist to watch" by WXPN, the public radio station out of the University of Pennsylvania that produces the popular NPR-distributed music program "World Cafe."
Stereo League has "often been found playing shows around town, but usually as the openers," Sarah Hojsak wrote for WXPN's music site "The Key" when the band played at World Cafe Live in September.
"… After the release of their debut full-length album 'A Light on Each Side' this summer, it seems inevitable that everyone in Philly and beyond will soon know their name."
Before the show in Lynchburg, Savoth talked about songs that get stuck in your head, collaboration and "A Light on Each Side."
How would you describe the music Stereo League plays?
"We play rock 'n' roll music. That's somewhat of a vague answer, but it's the truth. Our music definitely touches on a wide variety of sub-genres, but at the end of the day, it's all just rock 'n' roll."
What is the story of "A Light on Each Side?"
"'A Light on Each Side' is a record about overcoming adversity to find home. Whatever 'home' means to you. In a literal sense, that could mean a place to lay your head, a city, a country or maybe even a person. Some of the darkest times in life are found among moments when that question of 'home' becomes harder to answer with confidence. 'A Light on Each Side' is a reminder to press forward. If you linger in those moments too long, it's easy to get lost."
With so many collaborators, is it difficult to achieve a cohesive sound?
"I think at first we weren't concerned about finding a cohesive sound. We just set out to record songs that we liked, with people who felt inspired by them. At some point, I began to see a common thread between all of the material we were producing and my co-producer Eric Bogacz worked to pull that thread to the surface. 'A Light on Each Side' emerged."
I believe a few of these songs were ones you played with other bands but had never recorded. Why record them now?
"Songs are ideas. Some are good. Some are bad and then sometimes it takes six years to realize what they're trying to say. … If a song still lives with you for six years, then there's something there worth revisiting. We're still excavating."
The songs seem to make their way through a few different genres. How would you describe the journey you take sonically on "A Light on Each Side?"
"We tend to walk a line between overdriven guitar rock and Americana. Somewhere on that spectrum we occasionally stumble through some rhythm and blues. We're certainly not the first to take this journey, but I like to think that we've mapped a decent route thus far."
Do you have any new music in the works?
"We've been working on a follow-up to 'A Light on Each Side' for the past four months, and I'm very excited about the progress that we've made. The release date for that material is still to be determined, but we'll be debuting a lot of those songs on tour."