Unlike theaters of today, where silence is golden, movie cinemas of yore were anything but quiet.
The loudest events, ironically enough, were often the silent films.
"Before there was recorded sound on film, ensembles or pianists or organists had to provide the music live," says Andrew Greene, founder and conductor of the D.C.-based Peacherine Ragtime Society Orchestra (PRSO), which specializes in ragtime music and early movie accompaniment.
Lynchburg film buffs will get a taste of this forgotten tradition on Sunday with "Peacherine Ragtime Orchestra's Spooky Silents: A Silent Film Halloween."
The hybrid movie marathon and mini concert features showings of three classic comedy-horror shorts: "The Adventurer" starring Charlie Chaplain, the Buster Keaton film "Haunted House" and Laurel and Hardy's "Habeas Corpus."
Each film will be accompanied by a historically accurate orchestral score PRSO will perform live.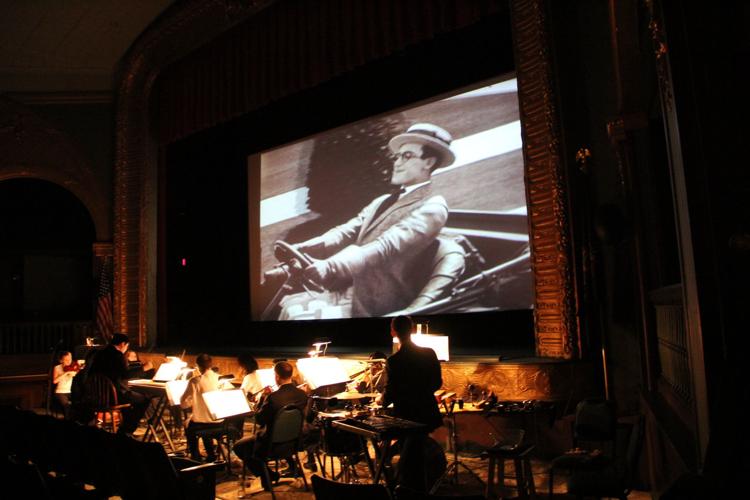 "We'll be doing basically a recreation of the moviegoing experience if you had gone to the Academy Center, back in the '20s, to go to a film show or a vaudeville presentation," Greene says.
Between screenings, the orchestra also will perform ragtime favorites by artists like Scott Joplin, Irving Berlin and George Gershwin.
"Ragtime music itself is something that was prevalent in the early to mid-20th century," says Corey Wilson, programming manager for the Academy. "So there was a lot of ragtime music coming through the historic theater at that time period."
Movie music has been increasing in popularity over the last few decades, Wilson says. Programs such as "The Harry Potter Film Concert Series" have successfully toured the globe, and the music of John Williams is a popular fixture in symphony orchestra seasons.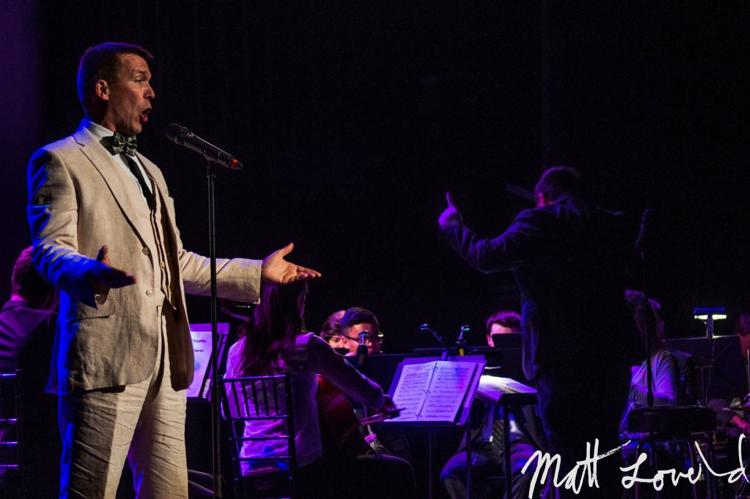 But PRSO is one of the only orchestras offering old-school movie music magic, says Lynchburg-born ragtime performer Bryan Wright, who also will perform during Sunday's event.
"There are probably only two or three ragtime orchestras of Peacherine's caliber in the United States today," he says, "and only one other that I can think of that regularly presents programs of silent films with live accompaniment."
Hailed by The Washington Post as "the premier American ragtime ensemble," PRSO has performed at The Kennedy Center, the Library of Congress' Packard Campus Theater and the American Film Institute's Silver Theatre, as well as at venues and concert halls around the country.
Greene "has culled his musicians from professional orchestras around the Washington, D.C., area, so the musicianship is top notch," says Wright, who has released PRSO's music through his label Rivermont Records — including the orchestra's fourth album, "Jazzin' The Blues Away," which dropped last week.
"But they also understand this music in a way that allows them to play it so that it sounds joyful. That it's really alive, that it breathes, that it doesn't sound too stuffy or formal."
The orchestra, Wright adds, also uses period instruments "to evoke that turn of the century sound," which makes them even rarer among ragtime groups.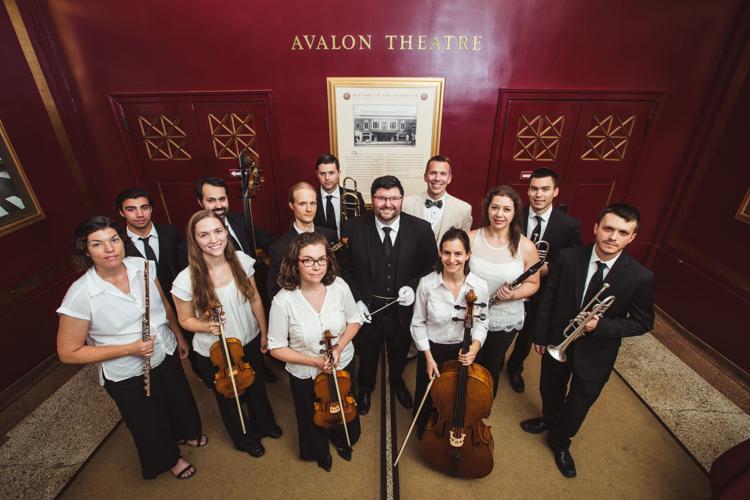 While PRSO performs traditional ragtime concerts, the group's silent film shows require a bit more involvement.
Most movie accompanists worked off what was known as a cue sheet, which annotated the movie's action and either suggested orchestral pieces to fit the scene or described the mood and tempo so a musician could find a fitting piece of music.
But when sound films burst into the picture in the late '20s, many film companies disposed of their old cue sheets. This means PRSO had to recreate these movie scores without a guide.
Greene meticulously pieced together movie accompaniments from a selection of 1,500 cue sheets he has amassed over the years, searching for similar cues to the action of the movies he was scoring.
After a while, he says, you get a sense of what piece of music will match what scene.
For example, "the opening scene of 'The Adventurer' is Charlie Chaplain being chased by police; he's escaped from prison," Greene says. "So you don't want to have a happy piece of music playing for that. You have to have something dark, mysterious, agitated."
Some of the music audiences will hear as PRSO underscores these comedy greats will be recognizable. Others will be brand new to modern ears, even if they are at least 90 years old.
The music won't be the only element that makes "Spooky Silents" different from today's movie theater experience.
During the show, audiences are encouraged to cheer on the heroes, boo the villains and scream at scary moments as the plot unfolds before their eyes.
And just like theaters in the days of silent films, this screening will likely be anything but quiet.
"[When] a whole audience is laughing along to Laurel and Hardy tripping over themselves and freaking out about stuff, it's absolutely incredible," says Greene. "There's an energy that you don't have in most other programs."