Chatting with Taj Mahal is a bit like combining a history lesson with a geography tutorial and a philosophy lecture.
The 77-year-old living legend weaves in quotes from Aristotle and drops Grenadian proverbs as he expounds on the worldliness of blues music during a phone call with The News & Advance ahead of his concert at the Academy of Music Theatre on Saturday.
"You've got the diaspora in the Western Hemisphere, of all the Africans that came out of Africa, connected through creating music in the New World that we're all still trying to hear," Mahal said in a gravelly voice befitting of the genre he's spent more than five decades reinterpreting."... All I've been doing is trying to make people aware. This is not blues over here separate, by itself."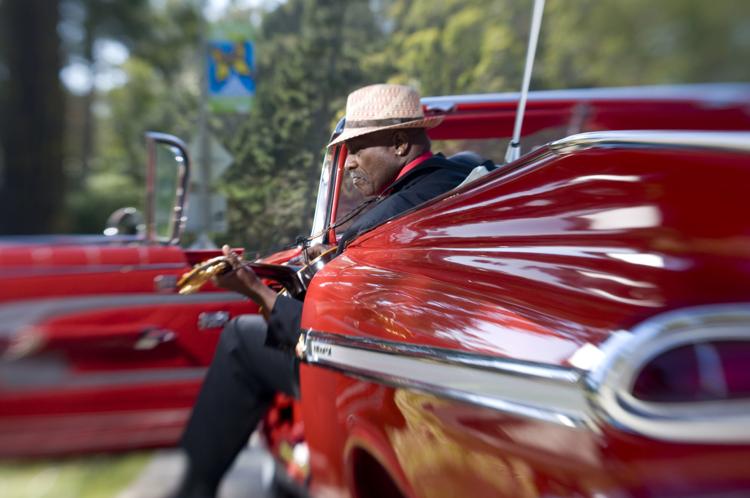 Born Henry St. Claire Fredericks Jr., Mahal was raised in a multicultural family in Springfield, Massachusetts, that taught him how music from the Caribbean, Jamaica and various parts of Africa related to that of the Deep South.
"I'm always aware my cousins are out there, my uncles and my aunts, in terms of different types of music," he said. "And when they play it, I hear it, I feel it and I know that I'm connected to it."
Mahal carried that knowledge with him when, in the '60s, he formed the Rising Sons, which opened for the likes of Otis Redding and The Temptations, and when he worked with legacy acts like Muddy Waters, Jimi Hendrix and The Rolling Stones.
Soon after his solo career began in 1968, Mahal, who adopted his stage name after having a dream about Gandhi, started fusing his cultural roots into Delta and Chicago blues.
Unlike today's pop and R&B and even bluegrass hits, it was uncommon to hear various worldly influences in a standard song, making Mahal's chosen path rather revolutionary.
"He was into globalization long before the rest of us," Jay Sieleman, executive director of the Blues Foundation, said in a news release during the lead-up to Mahal's 2009 induction into the Blues Hall of Fame. "With Taj, it's not just the music — although that's of course the big thing. It's the whole social history and musicology and awareness that comes with listening to his music."
It wasn't that big of a leap in Mahal's mind.
By his early teens, he was already thinking about bringing musicians from all over the world together.
"You know," he explained, "what would it sound like if you took this kind of song and you had these six different musicians from these six different backgrounds and set the tempo and we all played it and contributed where we came from to that song?"
Traversing the world through the musical traditions of the South Pacific, West India and the Caribbean, Mahal's constant innovation secured his place not only in blues, but in music as a whole, earning him recognition as a trailblazer long before most knew the path existed.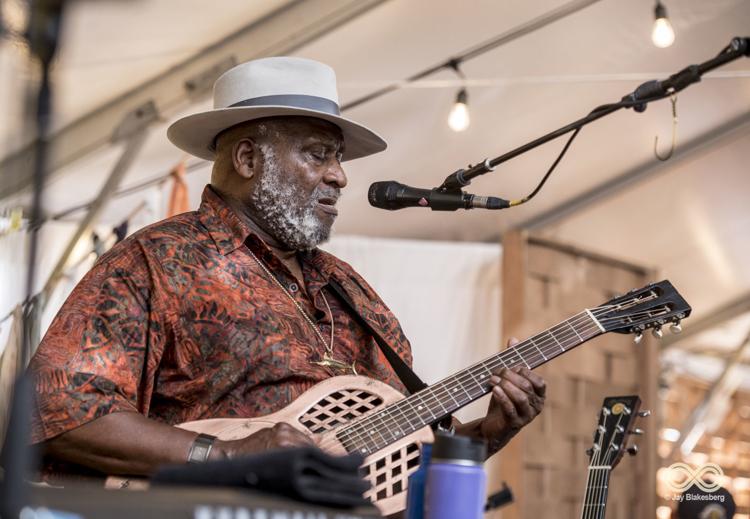 "That's the beauty of Taj Mahal — it's people's music, it runs in the bloodstream, it's guttural, timeless, hip-swaying stuff that's nearly impossible to listen to without a big grin stretched across your face," Matthew Green wrote for the San Francisco Chronicle in 2012.
Mahal's approach to music has earned him three Grammys — the most recent of which came in 2018 for "TajMo," his collaboration with Keb' Mo' — as well as a Lifetime Achievement for Performance Award from the Americana Music Association and the designation of official Blues Artist of the Commonwealth of Massachusetts.
"For me, at least personally, the first [blues] artist that comes to mind is B.B. King, but after B.B. King it's Taj Mahal for sure," Geoffrey Kershner, executive director of the Academy Center of the Arts, said.
Even after more than 40 albums, Mahal shows no signs of slowing down. He still plays more than 100 shows a year, including sets at festivals such as Lockn', where he appeared in 2014 and 2018.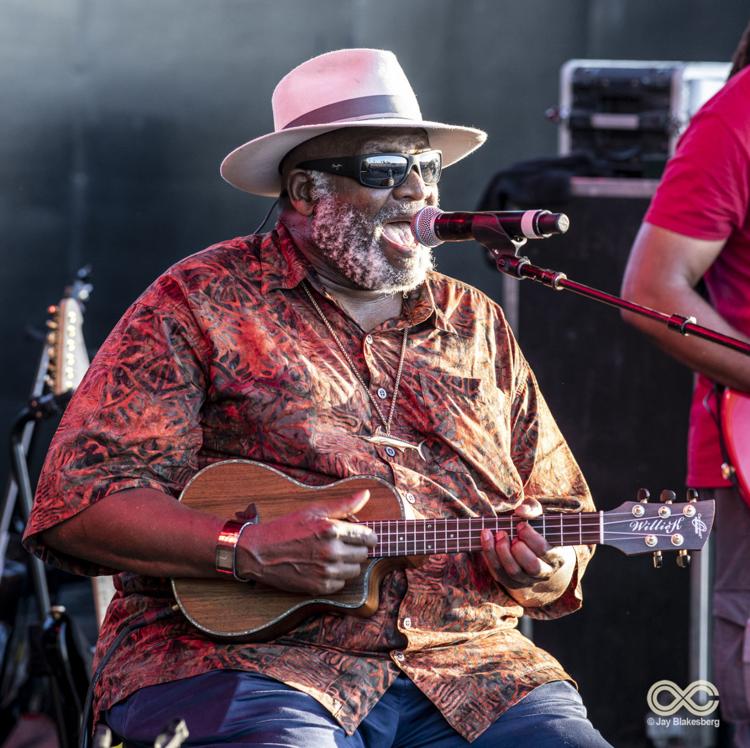 "I am a musician," Mahal said simply. "That's what I do, and I'll do it as long as I can do it."
Music is a living entity, passing our stories from one generation to the next, Mahal said, and it's for this reason that he has never worked off a set list.
It's also the reason that though the genre has and will continue to morph over time, it will never disappear.
"The blues won't go away. ... That is too much of a real development. That's a real thing that is in the world," he said. "It's still moving. I can go out there anywhere, play two notes, and people know exactly where that music comes from."