When I catch up with Efren Ramirez, he isn't eating any tots. He's munching on a bowl of Chocolate Lucky Charms.
It's his cheat day, so he's ditched his typical breakfast of oatmeal or scrambled eggs and turkey bacon for something a bit more nostalgic.
"It's like I'm eating milk and pure sugar," Ramirez says in a phone interview from L.A.
The snack isn't the only sweet or nostalgic thing currently happening in Ramirez's life.
The actor has been traveling around the country celebrating the 15th anniversary of "Napoleon Dynamite," the cult comedy that changed his life.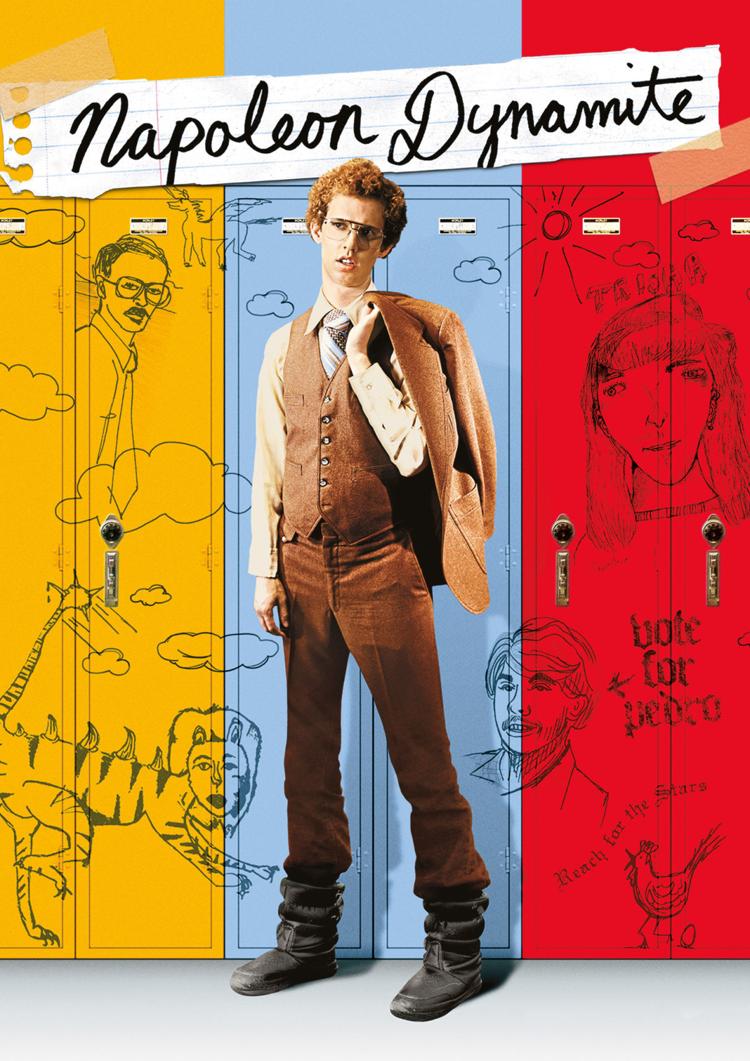 That tour will make a stop in Lynchburg on Sept. 8, when he and fellow actor Jon Heder will interact with local fans following a screening of the movie.
"This is a film that I could travel anywhere in the world, and people really enjoy [it]," says Ramirez, who got his big break playing Napoleon's friend Pedro in the 2004 comedy. "It's very symbolic. It had meaning 15 years ago and even today, especially now with what's going on in the world."
A surprise sensation at the Sundance Film Festival, "Napoleon Dynamite" tells the story of the titular curly-haired, mouth-breathing misfit with an affinity for tater tots (Heder) who rises above the cool kids in small-town America long before being a geek was in.
"This is a character who is different [from] everybody else around him," says Corey Wilson, programming manager at the Academy Center of the Arts, which is hosting the "Napoleon Dynamite" event.
"And that, I feel like a lot of people, who feel like they may be on the outside of the popular circle, can relate to. ... [It] encourage[s] them to be unapologetically who they are."
Shot in a little more than three weeks in Preston, Idaho, on a shoestring budget of $400,000, "Napoleon Dynamite" changed the formula for modern-day moviemaking, paving the way for quirky, small-town (and small budget) comedies like "Little Miss Sunshine" (2006) and "Juno" (2007).
It also became a pop culture sensation when it hit theaters in 2004, raking in $46 million at the box office and turning its unknown cast into superstars.
Apparel emblazoned with the words "Vote for Pedro" — a nod to the class president campaign Napoleon launches for his friend — became a fashion statement. Denzel Washington was seen wearing one of the now-iconic shirts, and Ramirez has previously spoken about meeting Oscar winner Anthony Hopkins at a movie premiere — where he was wearing a "Vote for Pedro" button.
The popularity of the movie also turned Napoleon's signature "gosh!" into one of the catchphrases of the year.
"Because it was such a quirky movie, a lot of folks just kind of fell in love with it," says Wilson, who admits to owning one of the T-shirts. "But it takes a certain type of humor. You either love it or you hate it."
The success of the film has led to a short-lived animated TV show, a comic book and a merchandise line at Hot Topic.
"They have little dress dolls or bobble heads or the 'Vote for Pedro' T-shirts, in New York, in Vegas, in Chicago, in Miami," says Ramirez. "I'm like 'Wow, yeah, that's me.'"
Years later, "Napoleon Dynamite" is still feeling the love. In 2010, Entertainment Weekly named Napoleon to its list of The 100 Greatest Characters of the Last 20 Years; others on EW's list included Homer Simpson and Tony Stark.
As of 2014, the film's 10-year anniversary, "Dynamite" even has a bronze statue on the 20th Century Fox lot in L.A., a tourist destination that also has homages to iconic movies like "Star Wars" and "Die Hard."
"Watching the film nowadays, there's no hint that 'Napoleon Dynamite' is a decade old — because it simply has no roots in the early 21st century," Tommy Cook wrote for Collider when the film turned 10. "... 'Dynamite' remains on an island of its own choosing, free of the imbuing reminiscence that plagues culture."
Even after 15 years, Ramirez says he still doesn't mind being recognized as Pedro.
After all, he says, still hearing calls to "Vote for Pedro" means his character was so iconic that it continues to move people after all this time.
Says Ramirez: "I go, 'Yeah, that's great. I hope I made you laugh.'"