John Clark Black's work lines the stairway leading up to the Steven Francis Fine Art Gallery, mostly large-scale abstract canvases inspired by the quarries where he swam in his youth.
At the top of the stairs hangs a photograph of the late artist's wife, Linda Paris Black, and, around the corner from it, a painting called "Cookie Queen," featuring a frizzy-haired woman with a cookie in her hand.
Black, who died in 2018, painted it from another childhood memory, of a grandmother figure who always had a cookie tucked into her sleeve, Linda says.
"He painted from things he remembered," she says, "[and] natural phenomena."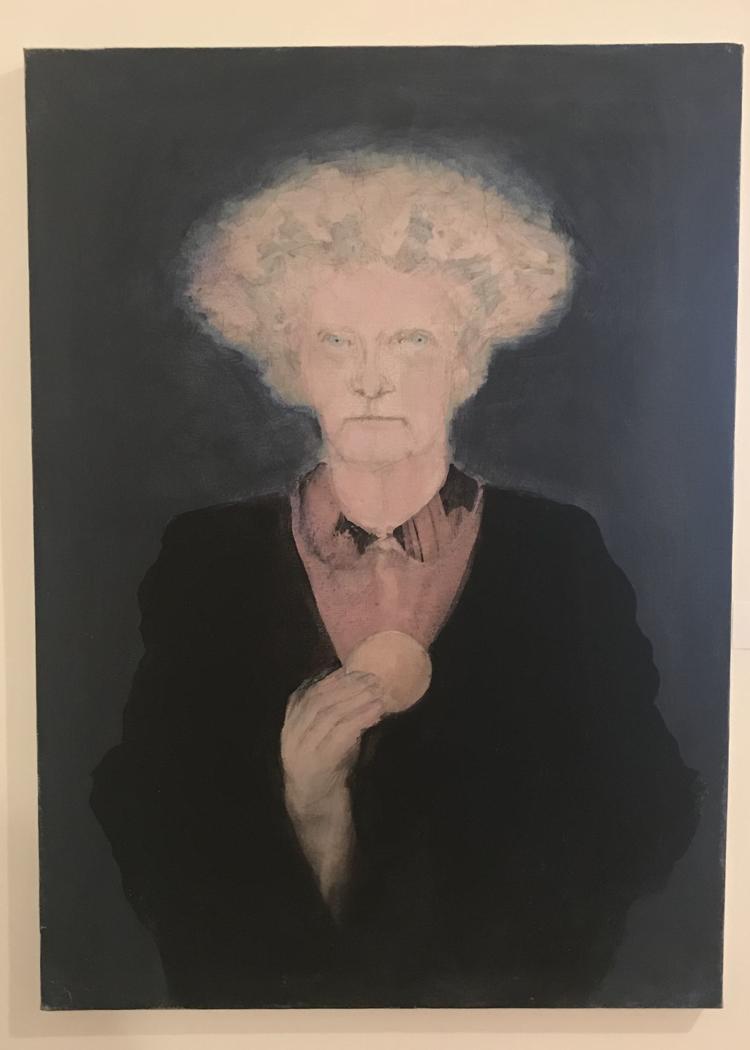 The rest of the exhibit, called "Later Works," features a mix of Black's abstract work, pencil portraits and whimsical animal paintings featuring all manner of creatures — from a bright red scarlet ibis standing in the middle of a teal canvas to a polar bear loping along a light blue one.
"Nothing John ever did was literal," says Jill Markwood, a longtime friend of the artist and his wife. "It always hinted on abstract. … I think realism just bored him."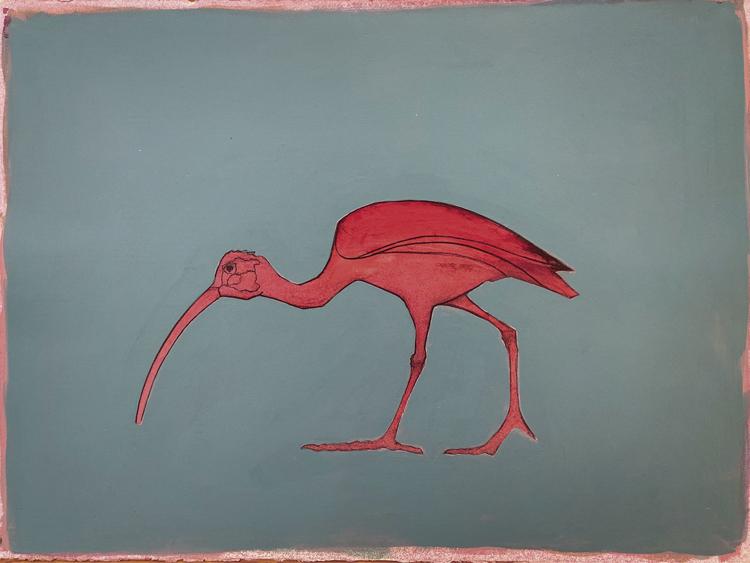 "Later Works," which went up earlier this month, will have an opening reception from 5:30 to 8:30 p.m. Friday and remain on display through March 31 in the new gallery, which sits above Montana Plains Bakery in Wyndhurst.
Both businesses are owned by Steve Coates, a photographer and artist in his own right, and the exhibits usually spill down onto the bakery's walls.
"I just really wanted to show John," Coates says of the impetus for the exhibit, the studio's second since opening in November. "It's so much work, and we want to get it out there.
"He had such an impact on the community."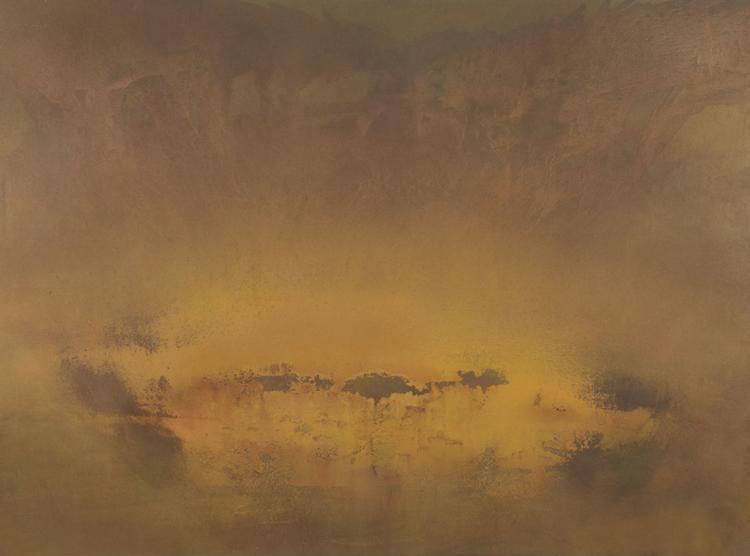 Black first came to Lynchburg in the late 1960s to take over as director of the old Fine Arts Center, after studying art at the Toledo Museum and Art Gallery and painting and drawing at the University of Iowa. But he soon found himself drawn to academia, lecturing at Randolph-Macon Woman's College and eventually becoming a full-time professor at Central Virginia Community College, where he spent 35 years in the art department.
It's also where he met Linda, a former student who eventually would become a colleague when she joined CVCC's art department.
"John and Linda both are creative in their soul," says Markwood, who taught with the couple at CVCC. "Their whole life has been about creating art. … They live it and breathe it."
Together, the couple — who were married for more than 40 years — painted in their home studio on Timber Lake where, Linda says, "there's a lifetime of work."
"I wanted a way to preserve his work, and get it out of the studio," she says of the exhibit. "… We both produced quite a body of work over the years, and it's on the shelves in the studio. Some of it is easy to get to, and some of it isn't."
There were, for instance, more than 200 of the pencil drawings, featuring famous authors, scientists and other notable people, from Andy Warhol to Albert Einstein and Marie Curie to Sitting Bull.
Most of the work in the exhibit is for sale at a variety of price points, something John would have approved of, they say.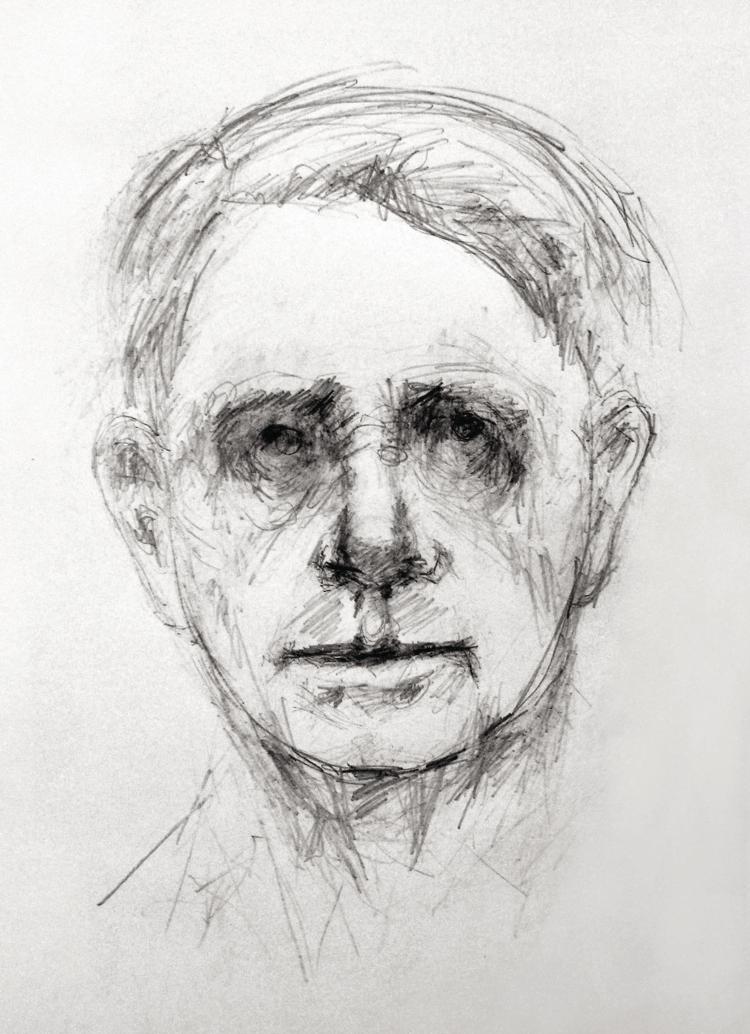 "He believed art should be accessible to people," Linda says. "He wasn't … painting to have it put into a museum."
"He did it for the love of it," Coates adds. "It was just so much of who he was."
Black, say those who knew him, was skilled in multiple disciplines: painting, pottery, printmaking, drawing, photography and alternative process photography. And he taught a large swath of local artists, including Coates, who met his wife, Lucia, in one of Black's pottery classes.
Markwood also was a former student, first in the 1980s and again in 2005, when she moved back to Lynchburg and joined CVCC's art faculty.
At that time, Black was retired but continued on as an adjunct instructor, teaching photography and visual literacy, Markwood says.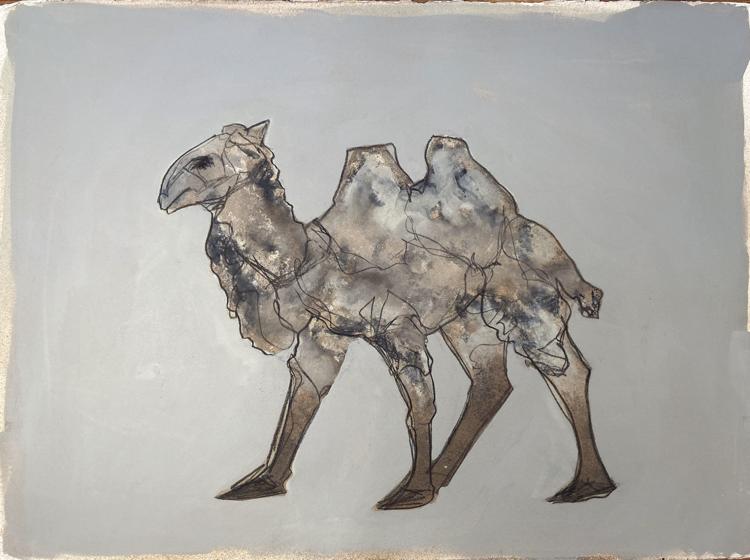 "People would come from all over to take his classes," she says. "… He just brought out the creative side in you.
"John was very creative and he pushed his students to think creatively and he would admire their work," Markwood adds. "He would talk about all the things that were good about it, and he'd get them to talk about what they liked about it. ` then he would say, 'OK, now go try it again.' Not in a mean way. Just, 'See if you can push it in a different direction.'"
His goal, Linda says, was to see his students work, and to see them thrive.
In his later years, Black preferred experimenting. He started the whimsical animal series after painting a zebra for his granddaughter and, after looking into his family tree with Markwood, who also is a genealogist, Black began another portrait series imagining what his ancestors looked like.
"A lot of times, he would start something," Linda says, "and it would snowball."
The last series he began before his death was called "Field and Stream." Featuring light, airy paintings of fish swimming, it's quite a departure from most of his earlier work.
"There were a lot of things he wanted to explore," Linda says. "He didn't like the idea of becoming a machine and turning out the same thing over and over again.
"He just liked to work. … He was born to be an artist, I think."