After more than 25 years, the Relay for Life of Greater Lynchburg is getting a new look.
"We have seen a steady decline in participants and revenue based on the fact that fundraising has changed so much over the past couple of years," says Amanda Darling-Thompson, senior manager for community development for the American Cancer Society Southeast.
"So, really, we went to our participants, we went to the community, and said, 'What is it that you want?' We paid attention to what it is the community enjoyed doing, and they enjoy music festivals down by the river."
A major fundraiser for the American Cancer Society, Relay for Life events typically span anywhere from eight to 24 hours in an outdoor location that has a track. Teams of participants raise money in the months and weeks leading up to the event and, when the day arrives, set up campsites and booths to continue to raise money while team members take turns walking around the track.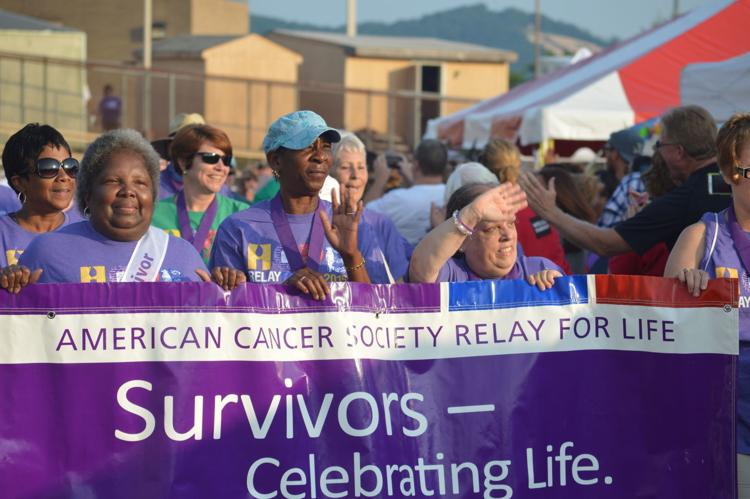 The event began in 1985 when colorectal surgeon Dr. Gordy Klatt spent 24 hours walking around a track in Tacoma, Washington, to raise awareness and funds for his local cancer charity, according to the American Cancer Society (ACS).
The new local fundraiser, The Big Event, will be set up like a music festival and runs from 2 to 10 p.m. this Saturday at Riverfront Park in downtown Lynchburg.
There will be no track or walking, but Relay traditions such as team booths, recognition of cancer survivors and honoring those lost to the disease remain.
New additions include live music by four different bands, a cancer survivor fashion show, craft vendors, food trucks, adult beverage sales and fireworks.
"I think it's what our community needs, wants and has asked for," says Gwen Loveless, a cancer survivor, longtime Relay participant and event leadership team member. "... It's going to look different but it's still going to feel the same. It's still Relay. We're still there for the same reason."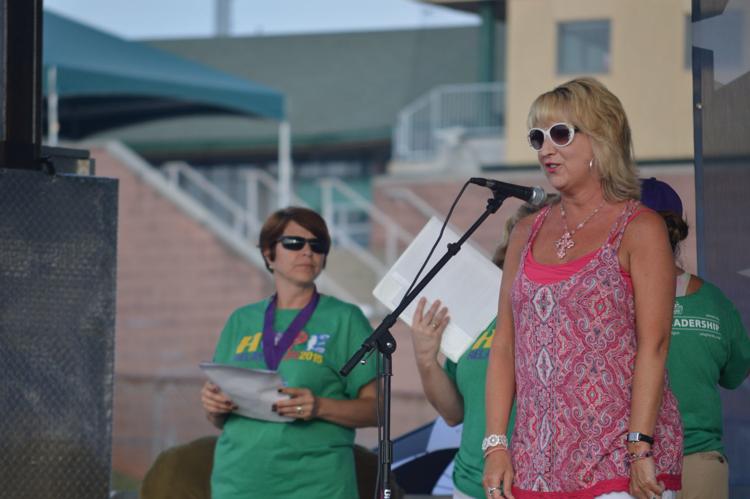 At the height of Relay's popularity in the area, the event raked in $325,000 and had close to 3,000 participants, Darling-Thompson says, but it's been about 2009 or 2010 since numbers were that high.
Last year, the event raised $180,000.
"That's still a significant amount of money," Darling-Thompson says. "It's pretty much on par with where we've been the past couple of years. … We're seeing a decline in participants though. Less teams, less community members coming out for the day of the event.
"Some of that is just because it's been around for a long time, and it hasn't looked different and it hasn't felt different. We knew we needed to change that experience to bring some fun back into it."
Admission — $15 in advance and $20 at the gate — will benefit ACS, and the teams have still been out in the community raising money.
"Our teams are still hugely integral to the success [of the event]. That really is where we see the largest fundraising, with the teams that register and fundraise all year long," says Darling-Thompson, who has been with ACS for almost 14 years. "Those teams will have their traditional campsites. … And [they'll be doing] whatever onsite fundraiser they would have had for Relay. It may be selling baked goods. It could be doing some face painting for kids. Whatever they would traditionally do at Relay, they'll be bringing that to their … vendor space."
"So I think a lot of what Relay has been in the past will continue simply without the track and without the walking aspect."