It should come as no surprise that social media has become the go-to source for weddings.
Last year, 82% of brides used sites like Pinterest, Instagram and Facebook to find inspiration, an annual survey conducted by Brides magazine found.
The reach of this technology is helping a new generation of floral designers blossom in the Lynchburg wedding industry.
"It's just a new era," says Katelyn Summerville, owner of Lynchburg-based Urban Flora.
The floral industry was different when most of these young designers were growing up.
Customers would choose a well-known designer in the area — one who had built up a reputation by doing the weddings of basically everyone in the same neighborhood — or visit a brick-and-mortar store, peruse a lookbook and choose designs, says Mary Ellen LaFreniere, owner of Steelcut Flower Co., which serves Baltimore, D.C. and Virginia.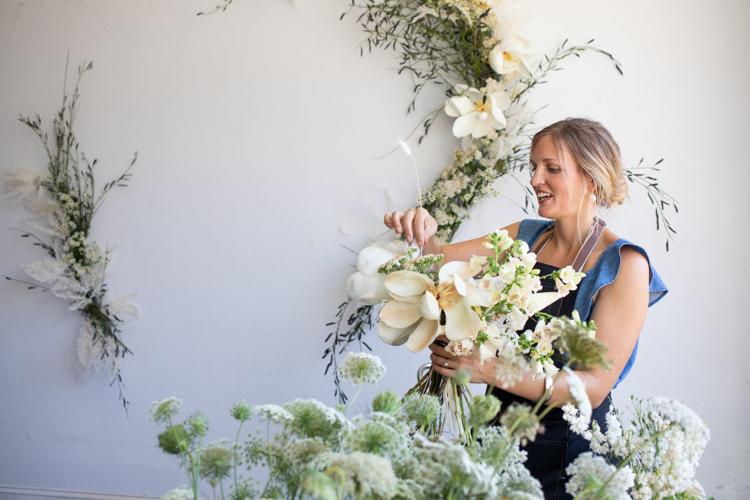 Breaking into the wedding business was an uphill battle, especially if you didn't want to run a floral shop.
Then social media happened, and designers in their 20s and 30s found a free platform and millions of soon-to-be brides searching for inspiration.
"I remember being in high school and cutting my favorite wedding dresses and bouquets out of magazines — now everything is found on Instagram and Pinterest," says Natasha Coan, owner of Foraged & Cut in Lynchburg, who fell in love with floral design when she created the arrangements for her own wedding.
Social media also can help brides discover trends that haven't reached their area quite yet, something that helped Summerville build her business when she brought her West Coast vibe to Lynchburg in 2016.
Platforms like Instagram and Facebook also can help generate business in the way brick-and-mortar stores once did. According to the 2018 Brides survey, 83% of brides vetted potential vendors through social media before hiring them.
Thanks to social media, Summerville has booked weddings from Charlotte to Boston to Portland — though the majority of her jobs are in Virginia.
"[We] realized that we didn't need a retail store to design for weddings [and] events," adds Coan. "And that is where the ... 'basement' florist [a designer with a home studio] was born."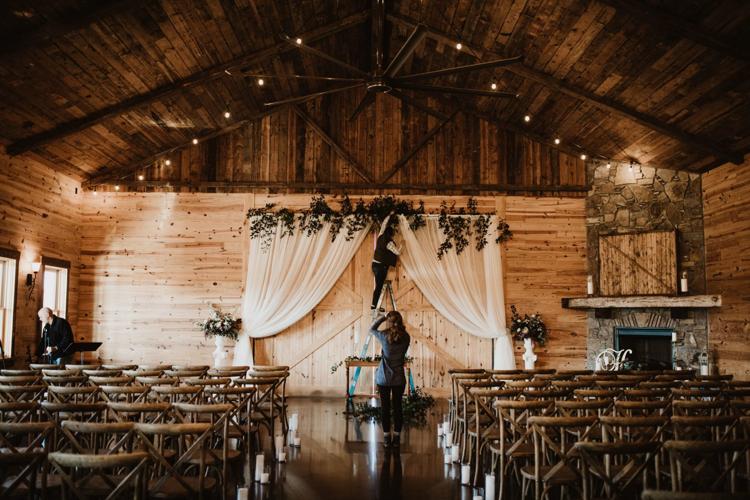 Around the same time as the rise of social media, there also was a push toward field-to-vase, the equivalent of the farm-to-table movement, in the floral industry, says LaFreniere, whose parents own Irvington Spring Farm in Boonsboro.
"Just the notion that instead of having flowers imported from Columbia and the places where the traditional flowers we see come from, we're getting flowers directly from fields around us," she says.
As these forces collided and brides had easier access to new and different designs, the look of wedding arrangements also changed.
"People have given themselves more creative freedom to create things that ... look natural or are pushing the envelope and being weird or different," says Summerville, who made a bouquet as big as her torso for a bride earlier this year. "I think it's a new artistic form of expression."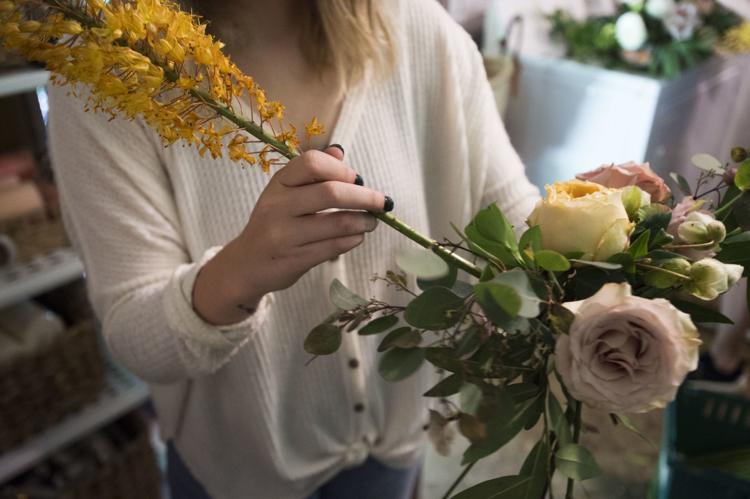 Flowers — like carnations, Peruvian lilies and classic roses — often were chosen because they could ship well. Since transporting flowers overseas is no longer part of the equation, floral designers can offer more delicate and hard-to-find blooms to brides.
"Part of the power of flowers is that they can transport us back to a certain place and time, so I like for my clients' flowers to feel unique to [when] they get married," says LaFreniere. "If they get married in July in Virginia, I think every July they should be able to see flowers around that take them back to that time and place."
Today's floral designs also focus more on creating high-impact moments that make guests stop in their tracks.
Coan, LaFreniere and Summerville have built arbors entirely out of flowers and hung arrangements from the ceiling.
"I love to make it look like flowers are growing," says LaFreniere. "Like if there's a staircase in a venue, I love to make it look like it's sort of an enchanted garden staircase with flowers and vines growing up it because people take more notice."
Brides are trading in rounder and more tightly packed arrangements for elongated ones that incorporate negative space, says Summerville.
Coan adds she's also noticed an increasing interest in greenery and decreasing taste for neutral or muted tones.
"Blush was a trend for the last few years and I'm excited for a little more color," she says.
Not only are these younger designers open to this evolution, they welcome it.
"The times are changing," says Summerville, "and I think now more than ever, people are willing to take risks."