When the company of Mummenschanz, a Swiss-based theater troupe, begins working on a new piece, there's only so much they can do in the confines of their rehearsal spaces.
"You rehearse and rehearse and then you go in front of the audience and it's not finished. That's when it begins," said Floriana Frassetto, who co-founded the group in 1972. "Then, with the audience, you understand this work. … The work continues, which makes it fun and keeps it alive.
"It's a long process, but it's a beautiful process and, of course, when you get [that] applause and you hear [that] laughter and you get some comments and some reviews, then you're in heaven."
That relationship between the performers and their audiences is at the center of "you & me," the piece Mummenschanz will bring to the Academy of Music Theatre next week.
Over the years, Mummenschanz has been recognized as a pioneer in the physical theater world for its "inventive use of shadow, light and creative manipulation of objects," according to press materials.
Sometimes referred to as the "musicians of silence," their shows use no musical tracking and no stage set.
"They're really using physicality to tell a story beyond the verbal form," said Geoff Kershner, executive director of the Academy Center of the Arts.
When Frassetto and co-founders Bernie Schürch and Andres Bossard first started creating work together, they took some inspiration from mimes but didn't want to simply copy or imitate the most famous of them all, Marcel Marceau, Frassetto told the website The National in 2015.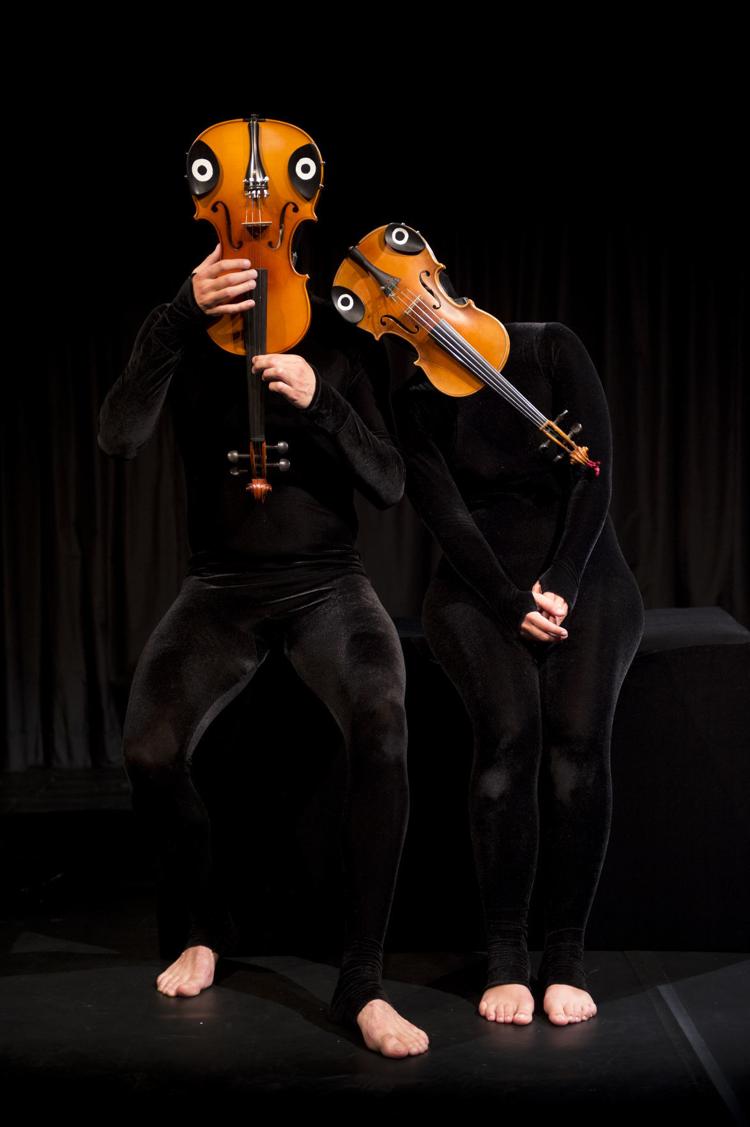 Instead, they utilize masks and elaborate costumes — using "movement ... ingenuity and incomparable skill to animate seemingly inanimate objects," according to a 2018 review of their work by Critical Dance. "They create characters from blobs and shapes, with discernible personalities [happy, sad] and objectives."
A dancer in a giant hand costume, for instance, plays a part in the opening of "you & me," which also features a piece where two dancers wear a violin and viola, respectively, on their heads. Other shows Mummenschanz has staged have included sketches featuring what's been described as "humanoid Slinkies" — basically, two accordion-like fabric tubes — tossing a ball back and forth; a caterpillar turning into a butterfly; and a round beanbag that can't seem to get up and find its balance, something Frassetto once likened to "a baby trying to reach for a container of biscuits and struggling."
Throughout it all, members of the troupe remain in the shadows.
"It looks simple because you need to see what we want you to see and we need to hide what we don't want you to see," Frassetto said in a phone interview earlier this month with The News & Advance. "… It's interesting, in today's technological world, the liking and wanting for the true, simple passions is still there.
"People sometimes, when I have the chance and the occasion to speak to some audience members, they say, 'Oh, finally! Finally, in this kind of noisy world in which you go into the hotel or you go into the butcher shop and there's always music, all of a sudden, there's silence."
Sometimes, she added, people will ask her what music they heard during a performance.
"That means their imagination goes as far as to hear a sound, and why? Because we have a lot of rhythm," Frassetto said. "We pick up the rhythm from your reactions, from your way of interacting with us. And the rhythms are never the same. They change each time because each time the audience makes it different."
"Everyone has an imagination. You just have to guide them to find that childlike playfulness, which is so important in such a world of problems."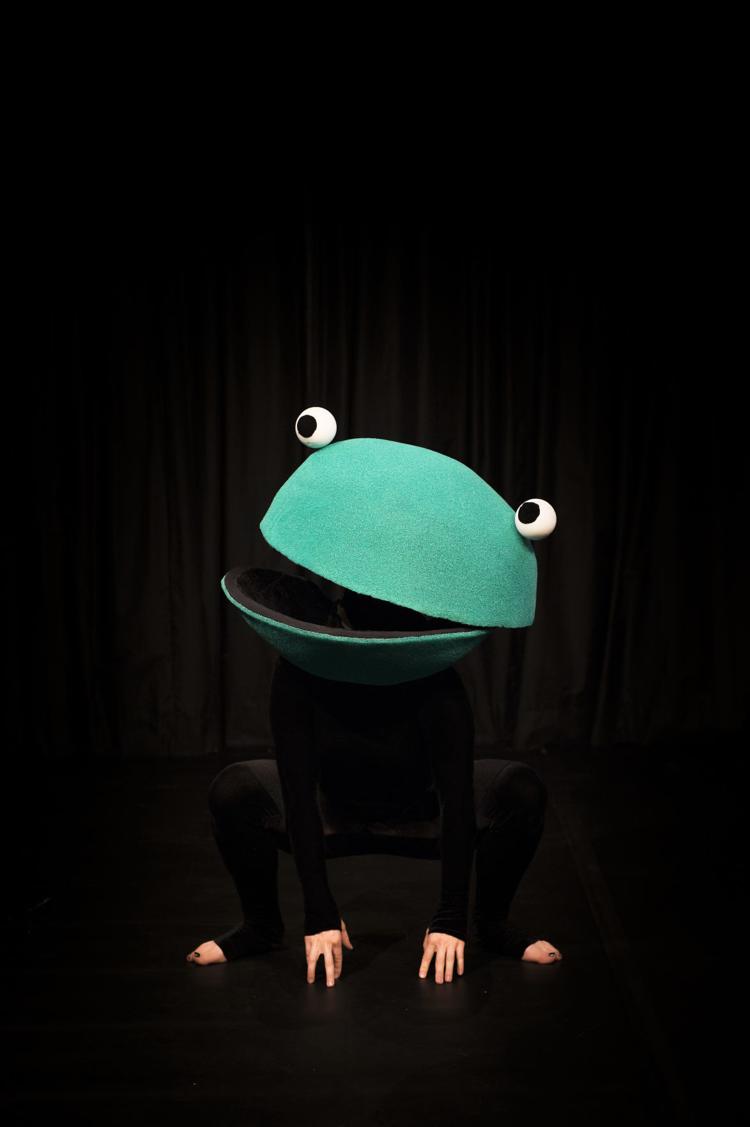 Frassetto still choreographs every piece but always seeks the input of the troupe. "They have to make it their own in a way," she said. "They have to live it with a passion and with their talent and so, you know, I have to shape it to each one's personality."
Kershner, who became familiar with the troupe during his time in college in Philadelphia, calls their work "really visually gorgeous and really intriguing" — and part of their efforts at the Academy to stretch programming in different directions.
"Let's kind of focus on the excellence of the artist," he said of their thinking, "and see how our audience responds."
It also was an opportunity to explore sensory-friendly programming, to maybe get people into the theater who haven't been able to come.
"[There] has been a lot of music over there," he said. "I think it's going to be really neat to be in that venue in silence. It's going to be a very different experience."