Nathan McGlothlin can tell a story about every recording his label Harding Street Assembly Lab has ever released.
He'll happily divulge a misstep in the guitar part on the first single released by his band, or talk about the demos that were recorded before Richmond group the White Laces actually became a band.
There's the album that led to a show on the roundabout at Fifth and Federal streets in Lynchburg, and the series of delays that caused #30 to be released at the same time as #39.
Founded by McGlothlin and his wife, Joanna, Harding Street Assembly Lab (HSAL) — which celebrates its 10th anniversary and 50th catalog entry with a festival this Saturday — has been giving a voice to Virginia music for an entire decade.
"He's trying to help support a creative ecosystem that rewards experimentation and that rewards a kind of independent thinking and a kind of independent expression," says California-based producer Chris Schlarb, who has worked with HSAL on several records.
"It's a total labor of love. We need things like Harding Street, just like we need people like Nathan out there who are supporting the fringes of the creative world."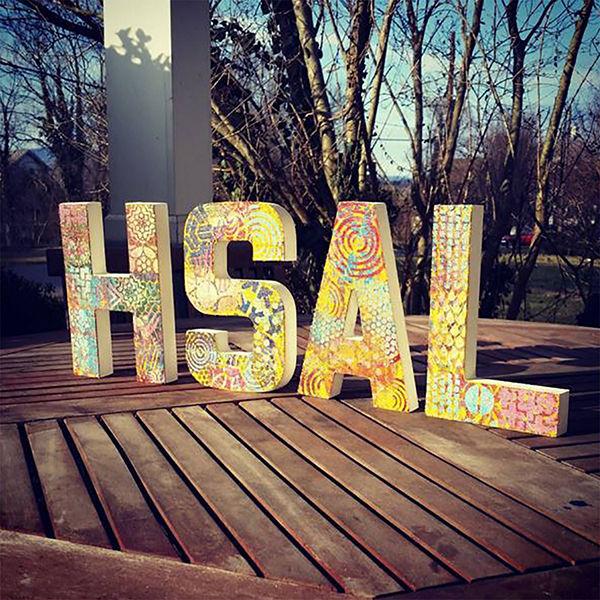 Like most labels, Harding Street doesn't produce a band's music or design its album cover. Instead, it connects artists with the right people to help in every step of the record-making process, from crafting the songs to mixing the tracks to making the vinyl it will be cut on.
"We know somebody that does all of the parts to putting a record out," McGlothlin says. "We can connect you, who don't know those people, with those people. I think the magical part of what Harding Street does is we do all those things in the name of support."
Visions of the Lynchburg label began in 2009 when McGlothlin received a call from a fellow musician in Richmond asking if he wanted to help produce a record.
While the other investors eventually backed away from the project, McGlothlin and Joanna decided to move forward. But they decided to do it their own way.
It wasn't about making money for the couple but about helping artists share their music.
"Harding Street offered me this blank canvas to make whatever I wanted to make," says former Lynchburg artist Jeremiah Lloyd Harmon, who saw his popularity spread beyond the Hill City music scene after competing on "American Idol" last season.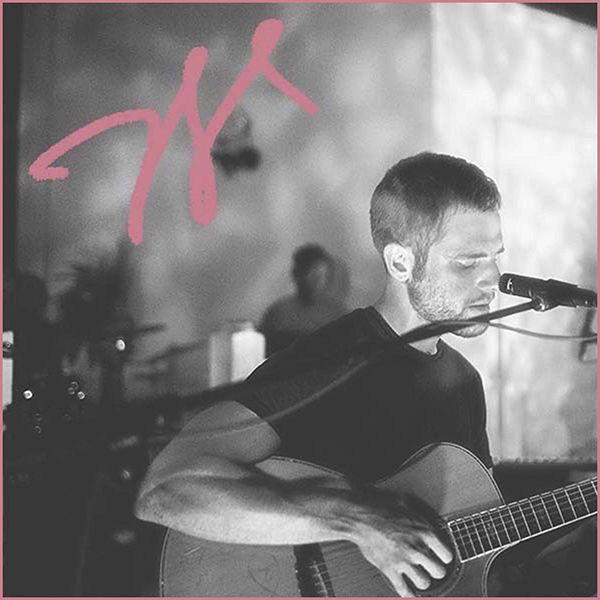 "... They just support you as an artist, and let you do whatever you feel led to do creatively. That is incredibly affirming, and liberating, as an artist. I totally feel like I was able to utilize that opportunity to find my own voice musically. And that process continued after I moved."
Harding Street's philosophy wasn't the only thing that set it apart.
Often, labels focus either on a specific style of sound or genre, or they focus on a geographic area, McGlothlin says. But HSAL doesn't quite fall into either category.
Yes, there is a Virginia component — after all, the label's slogan is "doing right by Virginia since 2009" — but there's just as much focus on highlighting the sounds of the region.
"The way we've kind of pitched it is what are the sounds that are either coming out of South Central Virginia or what are the sounds that come through South Central Virginia?" McGlothlin says.
While catalog entry #34 is from Raleigh's Band & The Beat, the act has played in Virginia several times, so they fit the bill.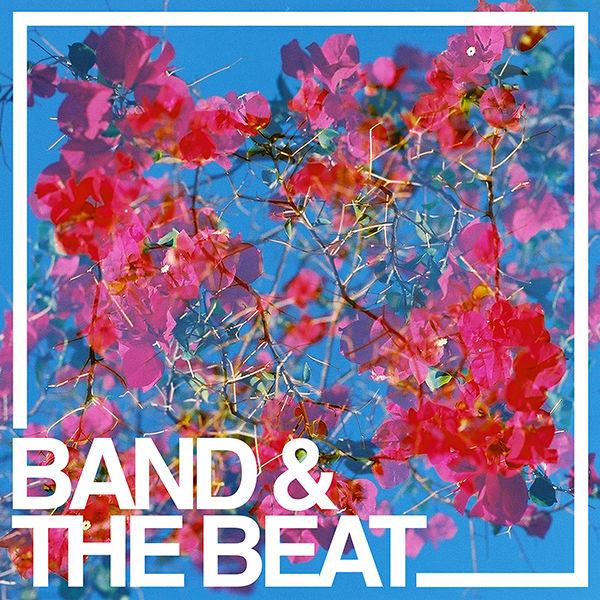 Steve Scott (HSAL #38), a British poet McGlothlin adores, lives in Northern California, but he records in an ambient style, and Lynchburg has a big ambient music scene.
"You don't necessarily always know what you're going to get when you go into Harding Street['s catalog]," says Richmond musician Landis Wine, whose bands White Laces and Opin have released music through the label. "There's always new stuff to explore."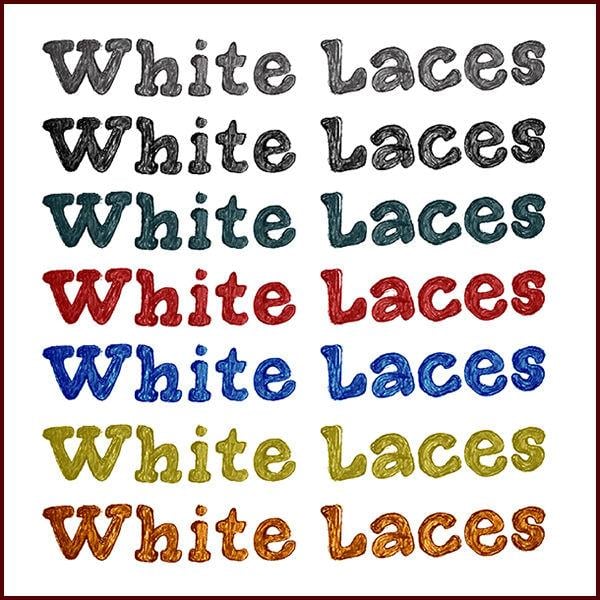 In the early days of the the label, McGlothlin worked with bands he knew from touring with his band, TLVS, and interesting acts he'd found on Bandcamp.
McGlothlin wasn't just taking a group's music and putting it out there, Landis says. He was nurturing these fledgling bands, helping them find their voice and sound in a vast, sometimes intimidating, musical landscape.
"Harding Street has helped us grow in so many ways," says Melody Ouellette, of the Lynchburg indie rock band L.A. Dies. "We have learned how powerful and useful collaboration can be when making music. They've pushed us to do things outside of our comfort zone, leading us to try new things musically we probably wouldn't have thought of."
Every HSAL release has been fronted with the McGlothins' own money, something that can be very validating for a young band.
"Quite often, those little acts — those small decisions to help press up some CDs and help get a little bit of extra attention— those are the things that encourage artists to keep going," says Schlarb, the California producer.
To cut down on expenses, early releases often involved some DIY aspect. McGothlin played as a studio musician on some of the albums. He and his wife would screen-print album jackets, print inserts at Kinko's and assemble the components themselves.
One time, McGlothlin got a good deal on a large batch of vinyl, so a record ended up being printed in various colors.
Things changed at the end of 2017 with the release of Harmon's self-titled EP.
"At that point, it had all been about Virginia," McGlothlin says. "We really wanted to buy back into Lynchburg. Like, there's a lot of cool stuff that's starting to happen in Lynchburg, and we want to document that."
Schlarb flew in to Lynchburg and recorded the album with Harmon over two weeks. He then returned to the West Coast, where he brought in studio musicians to fill out the sound.
"The album sounded so professional we didn't want to DIY it," says McGlothlin. "We wanted to do it as legit as we could."
Harmon's EP became HSAL's first release without any DIY components. From there, they never looked back.
Removing themselves from the physical making of the album not only reduced stress for the McGlothlins, it also changed the perception of the label.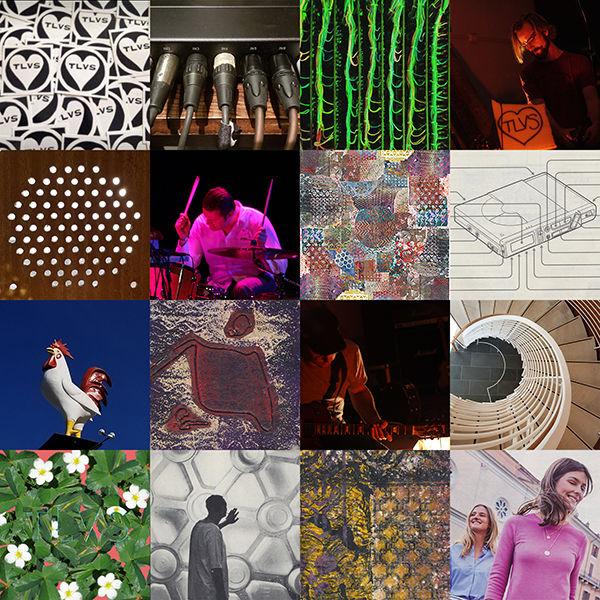 "Suddenly, there was a lot more interest in somebody being on Harding Street," McGlothlin says. "Like we started getting demos, we started getting emails."
Bands would show up with fully-recorded albums or ideas for artwork. All HSAL had to do was manufacture the product.
"Now, when people come to Harding Street, there's a certain expectation," he says. "You've got to come with some of those things already dreamed up."
HSAL's lineup of Lynchburg-connected artists has continued expanding and now includes current local acts Good Dog Nigel and L.A. Dies.
There's also artists like Harmon and Nathaniel Roots, known by his stage name KillGXXD, who no longer live in the Hill City but still work with the label, and Wine's current band Opin, which is based in Richmond.
"We did a really cool compilation — it's #44," McGlothlin says. "What we did is we took five Lynchburg bands, like current Lynchburg bands, and we said 'We will pay for your studio time if you go to the studio and live track a new song and a cover song that we pick.' They all did, and the cover songs were all old Lynchburg bands, like the old Lynchburg guard."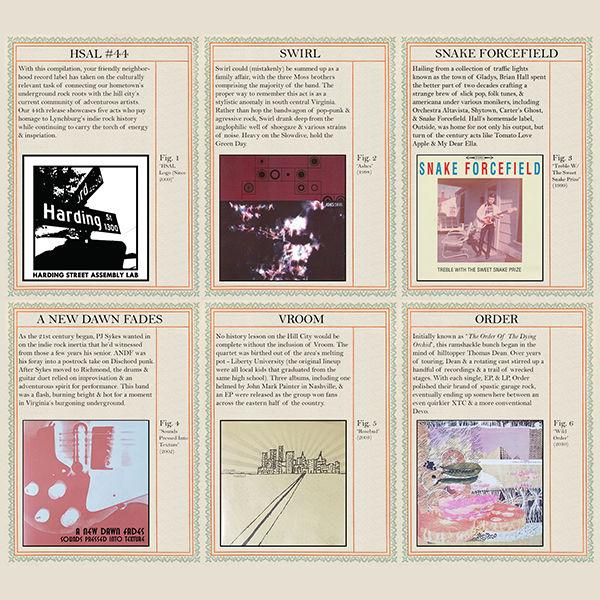 Even when bands leave Harding Street for larger labels, McGlothlin continues to support them, says Wine.
"Appreciation isn't attached to what you are necessarily going to do for them; it's not transaction-based," he says. "... When you're hopping around between labels, sometimes things get a little bit weird, but Nathan's always been very supportive, very consistent. He's always wanted to see whatever the artist wants, whatever their vision is, to come to fruition."
While bands now reach out to them, McGlothlin says he still likes to search on Bandcamp — or, as he calls it, window shop — for exciting talent.
"You know [how] most old guys sit on their back porch with their cup of coffee and they do the New York Times crossword?" he asks. "I'm searching the internet for bands."
Harding Street, which McGlothlin estimates has put up tens of thousands of dollars, has in no way broken even, but that isn't the marker of success in his mind.
The ultimate achievement, he says, is that he's helped create a brand new piece of art that can now be shared and enjoyed.
"To date, we've made over 50 things happen, that weren't there before. We've helped almost two dozen artists release things," McGlothlin says. "It's not world-changing, but it does change their world."