When Victoria Davidjohn auditioned for theatrical productions at Princeton University during her freshman year at the college, she found it difficult to find roles that represented her experience as a woman of color.
"There were very few roles for people of color," says Davidjohn, an E.C. Glass High School alumna. "I walked into audition rooms and everyone behind the table was white, everyone around me was white. I was like, 'I understand now. There's no place for me within this theater community. Maybe theater's just not something I was meant to do.'"
The Princeton theater world Davidjohn left when she graduated earlier this month is quite different than the one she walked into at the beginning of her academic career in 2015. It is more inclusive, especially for women and minorities of color, and the change has a lot to do with Davidjohn, says Jane Cox, an award-winning lighting designer and director of the university's theater program.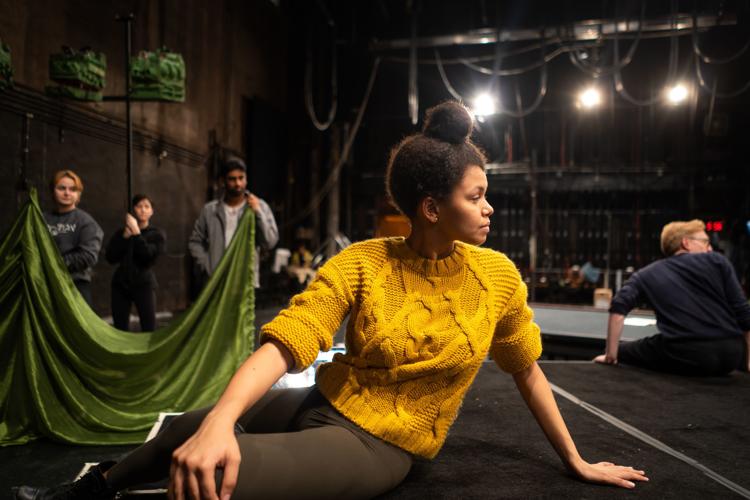 "She had been invaluable as one of the student leaders to know how to shape the theater program there for the 21st century," says Cox, who met Davidjohn when she took over the theater program three years ago.
Though she has only just entered the professional world full time, Davidjohn is already being recognized for her work promoting diversity and inclusivity in the New York City theater community. In February, the 21-year-old received a Martin A. Dale '53 Fellowship.
"The main conversation in American theater at the moment is whose stories are we telling and who's telling them and how are we telling them," says Cox. "That's something Victoria had a natural interest in from her life in general. ... She's always thinking about whose voice is not being heard in the room."
Like many students who attend Princeton, Davidjohn planned to study one of the sciences but quickly found the program isolating.
"I found myself — a people person — spending a lot of time in my room just coding," she says. "And I was like, 'I'm kind of miserable.'"
She turned toward theater, a place where she had found a community when she played Joanne Jefferson in Glass' production of "RENT" during her senior year. Yet she struggled to find her place there too.
So, Davidjohn says, she called her mother and told her she wanted to quit theater. Her mother — a fix-it-yourself kind of woman from Venezuela — told her if she couldn't find a place in the university's productions, she needed to make one for herself.
"It's the common theater story, I guess," Davidjohn says with a chuckle as she recalls the conversation. "The next few days, I found myself knocking on professors' doors being like, 'Hi, my name is Victoria Davidjohn. I'm a freshman, and I really want to direct 'In the Heights.' Can you help me?'"
A 2005 Tony Award-winning musical by Lin-Manuel Miranda, "In the Heights" focuses on tight-knit community members living in the largely Hispanic-American neighborhood of Washington Heights in Manhattan. Davidjohn connected deeply with the musical, having spent much of her childhood in San Juan, Puerto Rico, before her family moved to Lynchburg in 2008.
Her proposal for the show — her first ever as a director — was initially met with skepticism over whether she could find the Latinx actors needed to pull the production off. So she tapped non-theater members of the Princeton community and brought her vision to life in 2017 through the student-run theater group the Princeton University Players.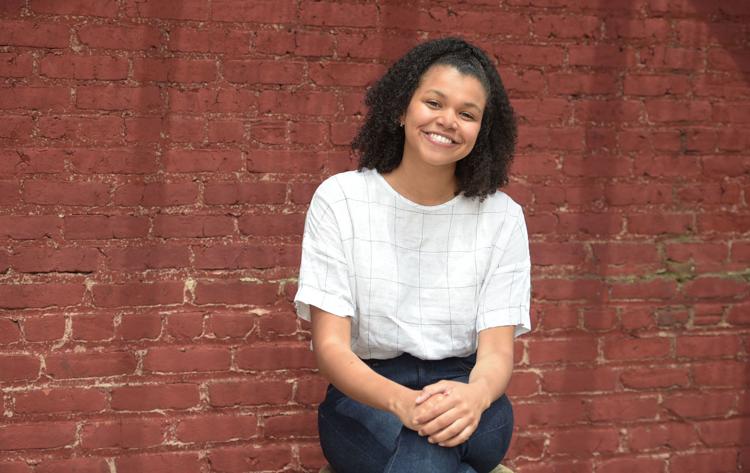 "A huge part [of] it is the fact that I was able to bring people who could bring their own life experiences into a story like this," she says. "... I was able to bring together this community of people who is still thriving in Princeton today."
Davidjohn continued creating space for minorities in the theater world during the rest of her time at Princeton, directing other staged readings and productions, including "Tick, Tick Boom," an autobiographical musical by "RENT" creator Jonathan Larson, through Princeton Summer Theater.
"She has a really fantastic eye, just a really strong visual sense to [evoke emotion]," says Cox, whose recent professional work includes lighting designs for the Broadway production of August Wilson's "Jitney" in 2017 and the 2015 production of "Hamlet" in London, which starred Benedict Cumberbatch. " ... She knows how to do that with bodies in space, with light in space, with music in space, with language. You combine that skill with her logistical brain and her desire to community organize and it's sort of unbeatable."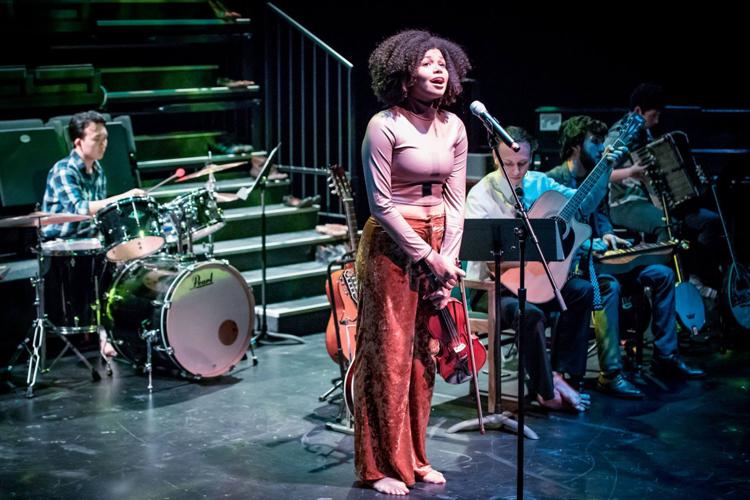 Davidjohn also found a similar mission at the Public Theater, one of the country's first nonprofit theaters that focuses on inclusivity and accessibility, when she interned with its Public Works' program during the summer of 2017 and 2018.
A major initiative of the Public, the Public Works brings the people of New York into the creative process, providing them with resources and access to theater and theater education by collaborating with organizations in all five boroughs of the city. Through the program, community members can take classes as well as attend theatrical productions and perform in a pageant-style adaptation of a classic work.
"It really was Victoria's passion for community, deep curiosity and excellent questions about this work and why we do this work, and the process of how we do this work that made me think 'Oh she's somebody who's going to really be able to take advantage of this," says Laurie Woolery, the Public's director of Public Works.
Inspired by her time with the Public, Davidjohn proposed a similar kind of production for her senior thesis.
"We went in and we said, 'We really want to engage not just Princeton University students that don't really do theater, but also the community that's around us because it's so rich in the arts and we don't talk to them,'" says Davidjohn, who will spend this summer working with the Public Works program as its Community Impact Coordinator.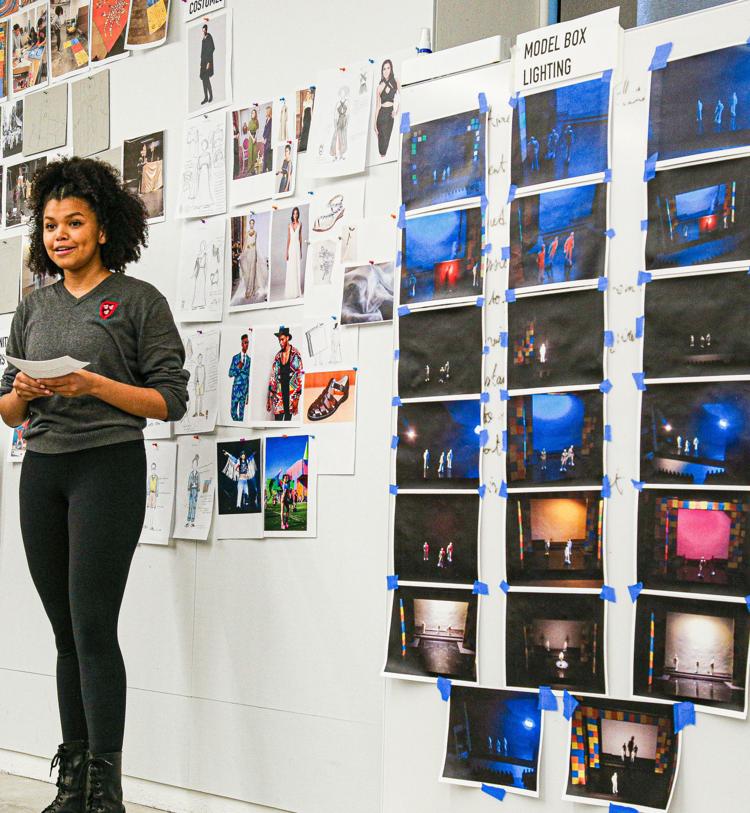 Davidjohn's thesis production of "The Odyssey" featured a cast of 76 people. Performers came from Princeton's theater community, student-run step team and belly dance group as well as outside organizations including the Trenton Children's Chorus and the Trenton Circus Squad.
"I get really emotional thinking about the pride that people took in this production for themselves," she says. " ... When you bring together different communities, you get this interchange of information that is so special and so rare and doesn't really happen in any other place besides when you're making it together."
Davidjohn, who graduated with a bachelor's degree in English and certificates in theater and music theater, was recognized for her contributions to the Princeton community, receiving two awards for her work in the arts, during a ceremony the day before she graduated.
She was also awarded the university's Dale Fellowship, which according to the college's website "enables an outstanding Princeton senior to devote the year following graduation to an independent project of extraordinary merit," through a $35,000 grant.
Continuing to follow her mother's advice about making theater for herself, Davidjohn will use the cushion the fellowship provides to work on an original musical about African-American civil rights activist Ella Josephine Baker.
Lesser known than some of her more famous male counterparts like Martin Luther King Jr. and W.E.B. Du Bois, Baker worked behind the scenes as an organizer in both New York City and the South for more than five decades. Baker, who was a Virginia native, played a key role in several influential organizations including the NAACP and King's Southern Christian Leadership Conference and mentored the next generation of civil rights leaders like Rosa Parks and Bob Moses.
"It's time for a story about a woman of color who was a leader and a fierce advocate and activist to be told," says Davidjohn. "I'm just really grateful that I have the chance to tell it."
The theater community outside of Princeton has also shown it believes Davidjohn has a bright future within the industry. At the end of May, she won the New York Women's Foundation Director Apprenticeship Award at the Lilly Awards, which recognizes the work of women in American theater as well as emerging female talent in the industry.
"Victoria has really distinguished herself in the eyes of many people," says Julia Jordan, executive director of The Lillys, noting several members of the organization's awards panel nominated Davidjohn. "... She's just accomplished so much in such a short period of time."
In addition to receiving $15,000, Davidjohn will be mentored by some of the industry's directing powerhouses, including Tony Award winner John Doyle and Obie Award winner Lileana Blain-Cruz, says Jordan.
Past recipients of the directing apprenticeship have gone on to direct at the Public, the Kennedy Center's Page-to-Stage New Play Festival and The Julliard School.
Jordan says she expects to see similar accomplishments from Davidjohn, calling her "a born leader."
"People are going to want to work with her," she adds.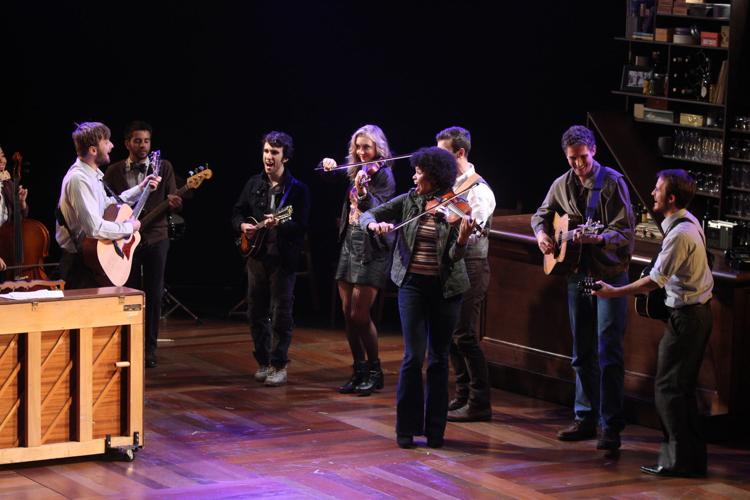 Although there is still a long way to go on the road to complete racial and gender equity in theater, Davidjohn says she has hope this can be realized.
"I have so many dreams for what the theater world and what Broadway can look like, about what off-Broadway can be for the community for New York," says Davidjohn. "Sometimes I think it's scary to say them out loud, but if you don't maybe they just won't happen.
"I have great hope for the huge gender divide that exists within the professional theater world to become smaller and smaller and smaller by the week. The reality is it will probably be by the years, but gosh, we're going to fight for it."