Products: Wood ornaments and jewelry
Price: Ornaments range from $15 to $20 plus $3.75 shipping (unless you arrange a pick up)
What's in a name: "When I think of summer, I think of relaxation, adventure and fun. Those are things I try to embody in my bead designs and jewelry. Wind is always moving and evolving, which is also something I like to do in my life and my artistic work."
---
Ashley Bonney's jewelry line Summer Wind might be best known for its colorful and bohemian wood pendants.
But this year she added a new product to Summer Wind's catalog: wood slice ornaments.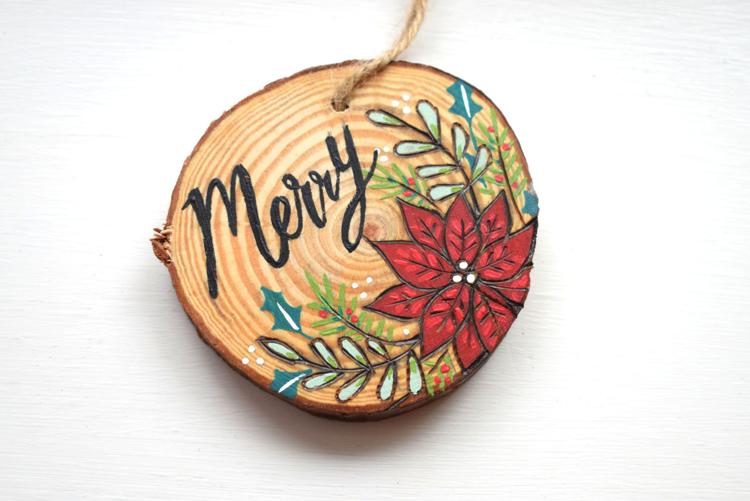 "I am used to working with wood, so I thought, why not?" says Bonney. "I think it may become something I do every year."
Bonney currently has eight designs — though she says she plans to create more soon — that feature a variety of seasonal images.
Some, like her Santa Claus, complete with a swirly beard, have an overtly Christmas-y tone. Others, like a scarf-wearing polar bear, embody that winter wonderland feel.
"I really like the 'O Holy Night' one," she says. "That was always my favorite Christmas song growing up. [It's] such a powerful message."
Like Bonney's pendants, which she has been selling since she started Summer Wind in 2014, the wood slice ornaments combine hand painting with wood burning to create a magical scene.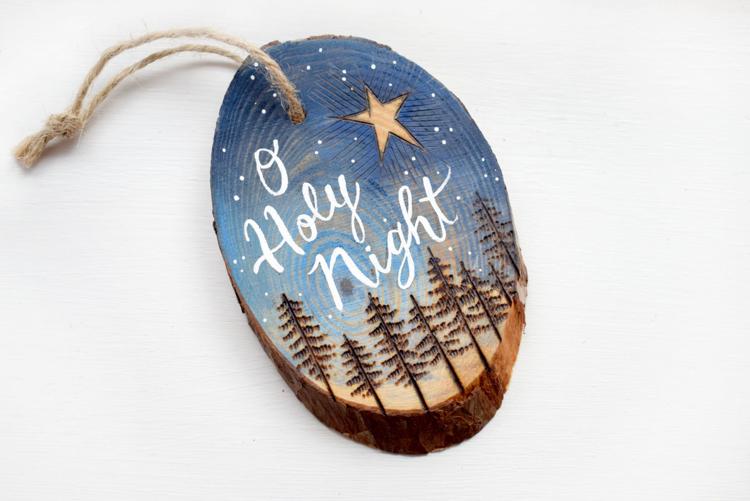 "The wood slice is not a very big canvas, so I try to make designs that can be easily read from far away," she says.
Some element from nature, whether it is a bird, a flower or even a line of trees, almost always makes its way into her designs. Bright colors are a common feature as well because "they make the images pop off the wood."
Since each ornament is painted and burned by hand, customers should expect slight variations, though Bonney says she does her best to make them all look as identical as possible.
Machinery would likely make replicating her designs easier, but Bonney says she's not interested in speeding up her process.
"I love working with my hands," she says. "It makes my work more personal. ... That is what makes it special."