Owners: Kathy Colombo and her daughters Danielle, Clara, Trisha and Rachel
Products: Knitted monsters, stuffed animals, peg dolls
Price: Ranges from $1 to $100; the average price is about $10
What's in a name: "Monty & Peggie are basically our mascots. Monty is a knitted monster that we once sold, and Peggie is our Peg person."
---
Like most mothers, Kathy Colombo loves to brag about her daughters.
Clara, the oldest, is a comic designer and artist who is "super-talented within the drawing and painting arena."
Trisha is "a jack of all trades and master of all, and a powerhouse of creative expression."
Rachel is "our old-world crafter — she tats, crochets, knits and makes jewelry. She also is a great painter and very wonderful at graphic design."
Danielle is "a knitting phenom, pegs like a champ, our go-to girl, and a published author."
Together with their mother, the foursome makes up Monty & Peggie, which specializes in peg dolls and knitted creations with names like Rockstachie and Monstachie — knitted rocks and monsters with mustaches.
The family business began with knitted and crocheted items, including scarves and sweaters, Colombo says, before it evolved to include miniature handmade bears and then the knitted monsters and pegs. Since then, she says they've made "all sorts of pegs, from fan art to unique, one-of-a-kind items like the Loch Ness monster."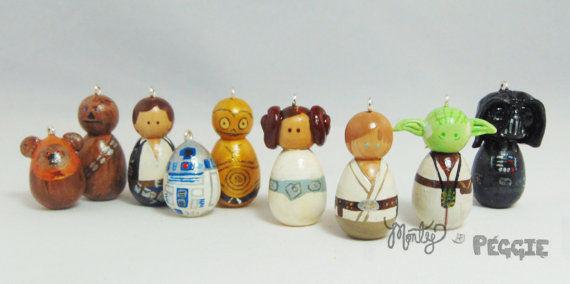 They also have started selling peg blanks, "for those who want to craft themselves," she says. "About three years ago, I started lathing, which was an awesome venture as I began making a much larger peg than you can get anywhere else."
They also run WeeMoochi, which sells food plushies. The venture came about "as Trisha started to play with some creative ideas," Colombo says. "Food has always been something that has brought joy to our family and has allowed us to hold on to our heritage."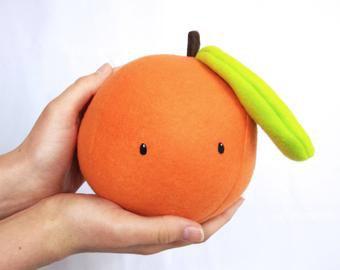 No matter what they're making, Colombo says the custom order is their favorite order.
"We absolutely love working with clients and making their imagination come to life. Whether it is a specialized peg that is inspired by a family member or a fandom peg, or that plushie food that warms a person's heart."