Owners: Matt and Bethany Kime
Products: Wood charcuterie boards, cutting boards, butcher blocks, pizza peels, beer flight paddles, coasters, Swedish butter knifes and other assorted wood designs
Price: Range from $10 to $160 depending on size, wood and technique
What's in a name: "We are the Kimes and these are our designs."
---
Kime Design, run by couple Matt and Bethany Kime, grew out of necessity.
"Seven years ago, during our first year of marriage, we were DIYers in need of a headboard," says Matt. "So we found some scrap pallets and spent way too much time prying them apart."
The project got them hooked, and the couple started Kime Design in 2016, the year their first child was born, says Bethany.
Kime Designs currently sells a variety of wood products, including cutting and charcuterie boards, butcher blocks and Swedish butter knifes. The couple also offers wood cutting board resurfacing and repairs.
"The first product we started to sell ... were wooden coasters," says Matt.
Then came the cutting boards and peg sorters, an educational toy that helps develop a child's fine motor skills. Recently, he says, they began selling flight paddles, used to hold flights of beer.
The Kimes source the wood for many of their projects from local companies Columbus Woodworks Inc. and Hill City Hardwoods. They also use reclaimed and salvaged wood from around town as well as some exotic woods.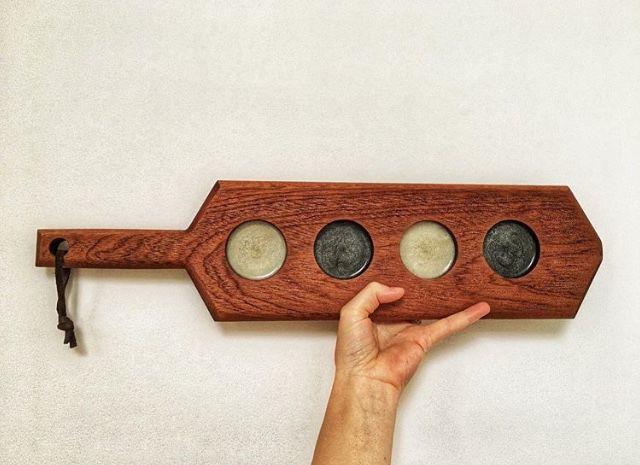 "You could use the same wood, dimensions, etcetera, but every board will be somewhat different," says Matt. "This is what makes every item unique and personal."
Kime Design just started using laser engraving and epoxy, adds Matt, "so there is a lot of room for personalization."
Each piece is branded with the company's wood-themed logo, which Bethany designed.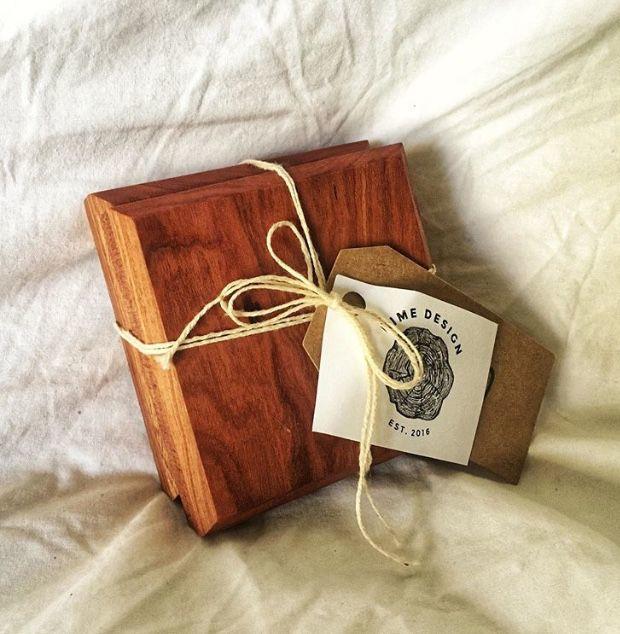 The Kimes, who are devout Christians, also have found a way to support the local faith-based community through their business. A portion of Kime Design's profits goes to The Agape Center of Lynchburg, a nonprofit that provides food, clothing, furniture and household items to families in need of assistance in Central and Southwest Virginia, says Bethany.
"We are more excited today than we have ever been about the mission and purpose of Kime Design."