Products: Bibs and burpcloths, hair bows, pillows, unicorn dreamcatchers, hand-held tag-style blankets
What's in a name: "The word Hoppy is a play on words because I love bunny rabbits and Layne is my middle name."
---
Laura Dawson learned how to sew as a small child, taught by her mother, whom she calls a perfectionist.
"My mom often made our clothes as children, as we could not afford most retail stores," explains Dawson, who is originally from Lynchburg and now lives in Appomattox.
She went on to study design and sewing more in depth as a family and consumer sciences major at Liberty University, during which time she also worked in an interior design studio and developed a love for beautiful fabrics.
After she started her own family, Dawson was able to stay home but says she wanted to make a little money on the side. She began by making hair bows, in part because her oldest daughter was born with a head full of hair, she says. When other moms started asking where she'd gotten her cute hair accessories, Dawson began making them for others.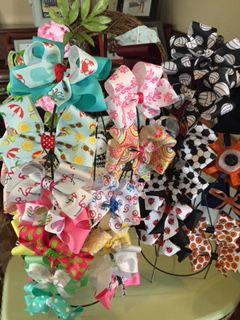 Her business grew to include other items, including bibs and burpcloths, pillows, tag-style blankets for babies and even unicorn dreamcatchers.
"I found myself as a young mother needing gifts for baby showers and birthdays, and that's how I started expanding," she says.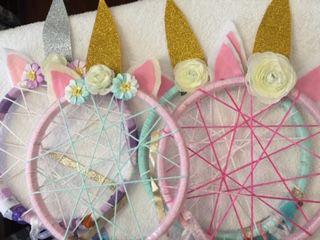 Dawson, now a mother of three, changes up fabrics and colors every season and says she tries to stay on trend while also being unique and true "to my style of design." Constantly buying fabric, she likes to joke that she has a slight hoarding issue.
"I pride myself in purchasing small amounts of fabric so only a few things are made out of a particular fabric [or] design," she says, so "people are getting a very limited item from me [that's not] mass-produced."