Products: Metal home decor and signs
Price: $20 to $80; price for custom orders varies
What's in a name: "I played around with a couple names: 'Just Metaling' and 'Metal Gal' (which is actually now my license plate), but it basically came down to [my husband] Ricky creating me a little work space of my own where I had the freedom to get creative, thus Carolyn's Corner was born."
---
Carolyn Peters has spent a lot of time with Bob since she retired from teaching in the Amherst County Public School system two years ago.
And by Bob, we mean the BobCad software she uses to create her metalwork home décor.
Peters, who runs Carolyn's Corner, designs everything from welcome signs to wall art to key holders. Some pieces are exclusively metal while others combine metal with wood.
"When designing, I usually rely on what I like and what I'd hang in my own home," says Peters. "... Road trips are where I get a lot of inspiration."
Animals, nature scenes and outdoor activities make frequent appearances in Peters' pieces and she also offers some seasonal and themed decor.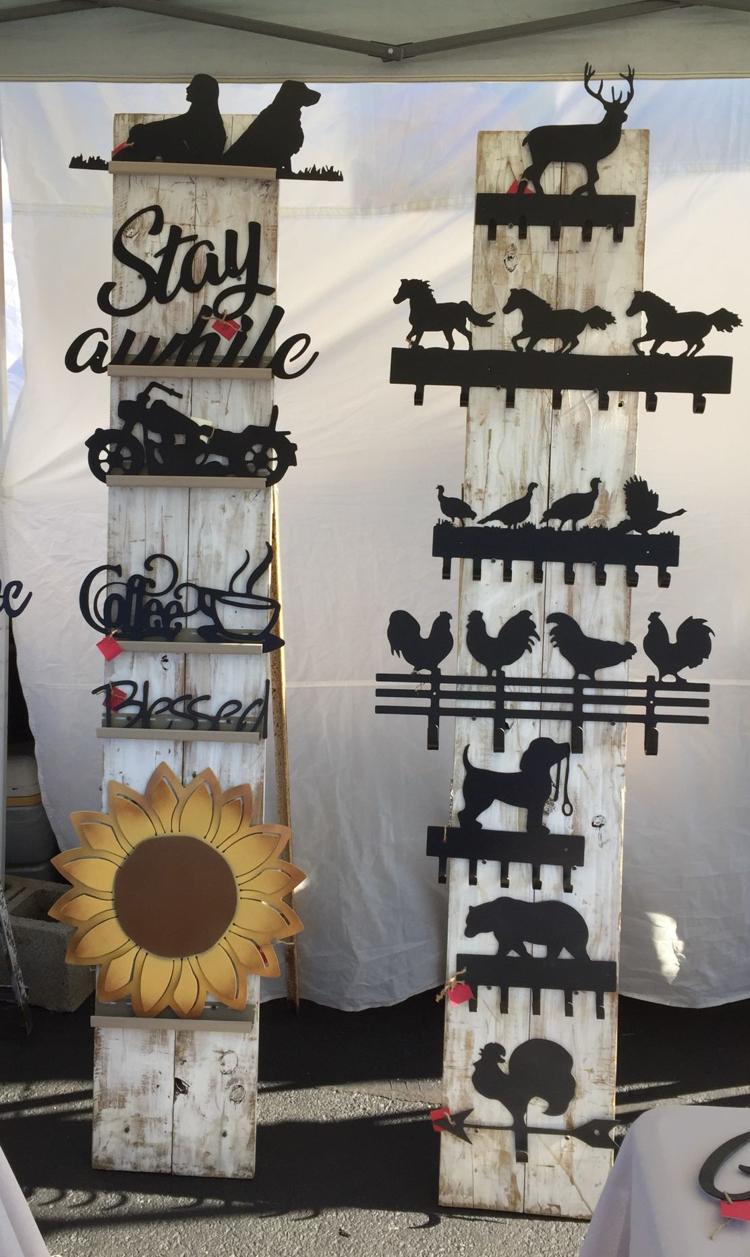 Her two most successful items — a silhouette of a couple paddling on a lake, and a dog and his human sitting back to back — started off as Christmas presents for her two children.
Peters also offers completely customized designs, including monograms and the popular "couple established" signs, often given as wedding gifts.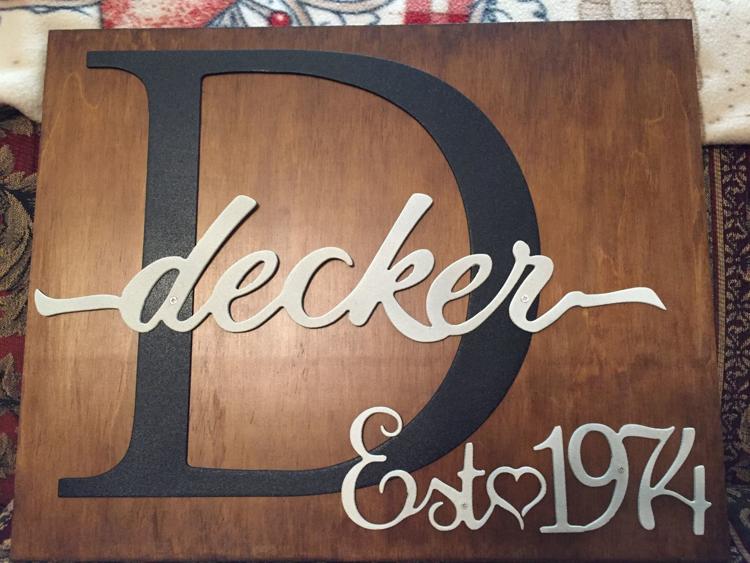 "I remember the excitement of getting my first order," she says. "I had designed a buck/doe key holder to donate to my church's Men's Annual Bow Shoot and Dinner as a door prize giveaway. One of the competitors saw the item and asked if he could order one of the key holders."
Every one of Peters' projects starts as a drawing, which is then fed into a plasma table that cuts the image out of a large metal sheet.
The more intricate the design, the more Peters needs to consider the dimensions and proportions of every cut as well as how each part of the design is positioned, she says.
The trickiest part of a design, she adds, "comes with the small detailed cuts that are necessary to give the greatest clarity to the scene."