Chatting from his home 30 minutes outside of Atlanta, Todd "Speech" Thomas talks quite a bit about his ancestors — how he draws on them, how they inspire him and how they push him in his music.
"Honestly, it wasn't something I was even fully aware of," says the founder and frontman of Arrested Development, which plays a show on Saturday as part of the Academy Center of the Arts' Riverfront Park Concert Series.
"… It was taking summer trips to Tennessee, which is where my grandmother lived. I used to go there every summer and spend some of my favorite years of my life in the very rural South and very poor existence. The ancestors were speaking to me then."
While he might not have realized it until much later, Speech says that ancestral push was what really started his and Arrested Development's career. While studying at the Art Institute of Atlanta, Speech met up with his older brother in Tennessee to bury their grandmother. That same week, his older brother died suddenly.
"Losing my grandmother and my brother in the same week, it's probably a major aspect of why ancestry means so much to me," he says. "My success and the group's success was a direct result of them passing."
Putting his pain on paper, Speech wrote "Tennessee," the first single off Arrested Development's debut album "3 Years, 5 Months and 2 Days in the Life Of ..." It sent the group skyrocketing to meteoric heights in 1992 when it sold four million copies and spawned three Top 10 hits, including "Tennessee."
Arrested Development's success was especially poignant when juxtaposed with hip-hop of the day.
"With hip-hop itself, there was a lot going on, and there was a lot of exploration and there wasn't just one kind," says Nick George, the founder of local arts advocacy group The Listening and a hip-hop fan. "You had West Coast, East Coast. You had the emergence of conscious rap. … They weren't afraid to try new things. There was a bit of fearlessness there that connected with the young people."
The year started off with the release of Sir Mix-a-Lot's "Mack Daddy," which included the still notable track "Baby Got Back." Beastie Boys put out "Check Your Head" in April and Public Enemy released "Greatest Misses" that September. Gangsta rap patriarchs Ice Cube, Eazy-E and Dr. Dre would all release music in the last two months of 1992.
"Hip-hop was a lot more aggressive and it made sense that hip-hop was a lot more aggressive at that time," says Geoff Kershner, executive director of the Academy. "We're looking at the L.A. Riots."
Yet here was Arrested Development's "3 Years" promoting a message of positivity.
"What's really great about Arrested Development was the style of hip-hop they were doing in the era of gangsta rap," says Kershner. "It was socially conscious and positive and coming from a different place it felt like in a lot of ways, but was still hip-hop."
"Arrested Development was having conversations about being African-American in the South, they were having conversations about homelessness and economic inequality on their album," he continues. "And they were able to share that in an album that reached millions of people and was really, really popular because it was packaged in a way that was really accessible."
The essence of this Afrocentric alternative hip-hop that bands like Arrested Development, A Tribe Called Quest and De La Soul popularized boiled down to consciousness, says Speech. It was about understanding where they were as artists, who came before them, both musically and socially, and how they could continuing pushing the messages forward.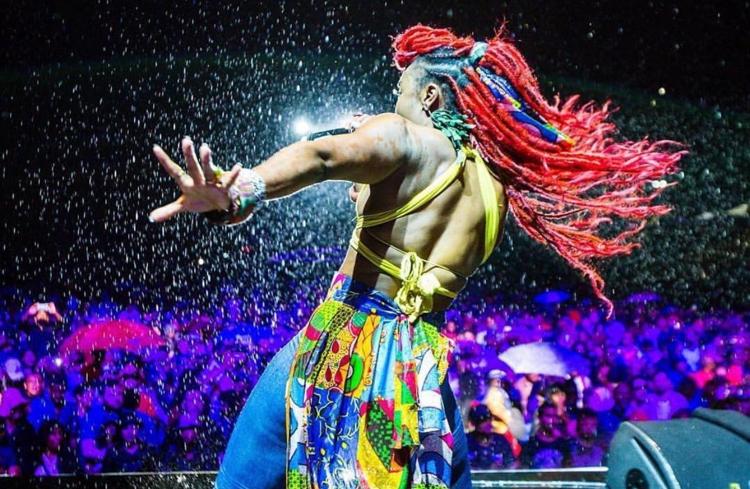 "The black struggle for redemption has been in effect since slavery started, so there's this continuum that needs to keep happening and the ancestors — many of whom died, were murdered, assassinated — in order to bring that redemption, they speak and they want to speak through the music," he says. "They want to speak through the new generation."
Arrested Development's debut album earned the group two Grammys in 1993, including the award for Best New Artist, making it the first hip-hop group to receive that prize.
Kershner says the success of Arrested Development helped set the stage for many Southern hip-hop acts that would follow over the next few decades.
"Groups like Arrested Development, they did so much to show how broad and wide-reaching this thing called hip-hop was," George adds.
Even with the accomplishments, Arrested Development — which has gone through significant member turnover through the years, leaving Speech as the only original member — has never quite met the success of its first album.
"When it comes to popular culture, we only want what we can handle at the moment and sometimes what we can handle is what takes us away, what distracts us," says George. "They didn't shy away from their perspective on revolutionary thinking and claiming a different sense of identity. That isn't always easily palpable, communicable."
Speech says the lack of response to Arrested Development's follow-ups was tough.
"It was tough for me to reconcile the heights and the fall, very tough because I knew I was the same creative force," he says. "I knew I was the same human being of passion and yet, as they say, the rug was pulled out from under my feet in a sense."
The culture, Speech says, had simply changed, as had the rules and demand. But Arrested Development didn't give in to the changing whims of popular music. The group stuck to its course, even if it meant never quite reaching that same peak as it hit in 1992.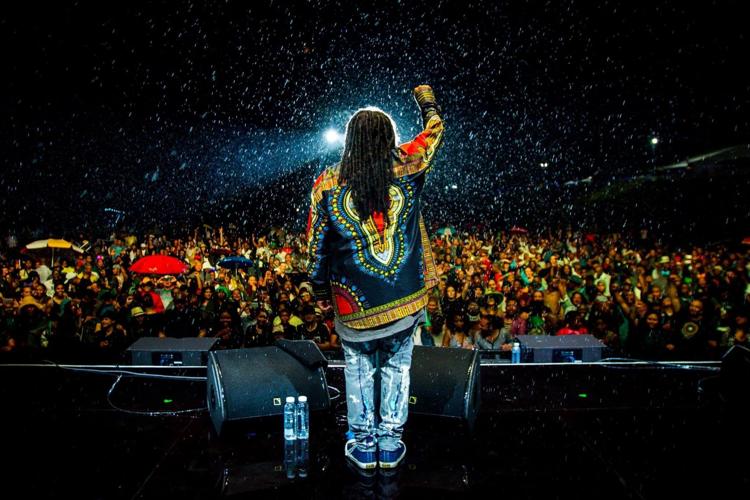 "As black people, because I see from an ancestral point of view, I see us needing to get to our finish line regardless of trends and not being affected always by trends," he says.
Arrested Development has continued promoting social awareness and music with a message through its newest records — "Changing the Narrative" and "This Was Never Home," both of which came out in 2016 — and various other projects.
The group gave half of the royalties from the single "Mr. Wendal," another hit from its debut album, to the National Coalition for the Homeless. In the years since, it also has donated money to the African National Congress and UNICEF.
"When someone has struggled so hard for you and they didn't know you, to me, it plants a seed in you that you are the beneficiary of something you actually didn't struggle for, you didn't earn it," Speech says. "So, then it also plants in you this idea of obligation to do the same for someone else. And that's what I think love is."
Most recently, Speech stepped out from the group to work on his own project, the documentary "16 Bars."
The film followed the Arrested Development founder as he set up a recording studio and worked on music with three inmates in a Richmond prison over the course of 10 days. The project, he says, took two years of back-and-forth before he and the film crew were even allowed onsite.
"It's a powerful film and I do think it will have [an] impact for those who see it as to making a change and thinking of the prison industrial complex and the things that are going on in prisons," he says. "It will change their minds about it."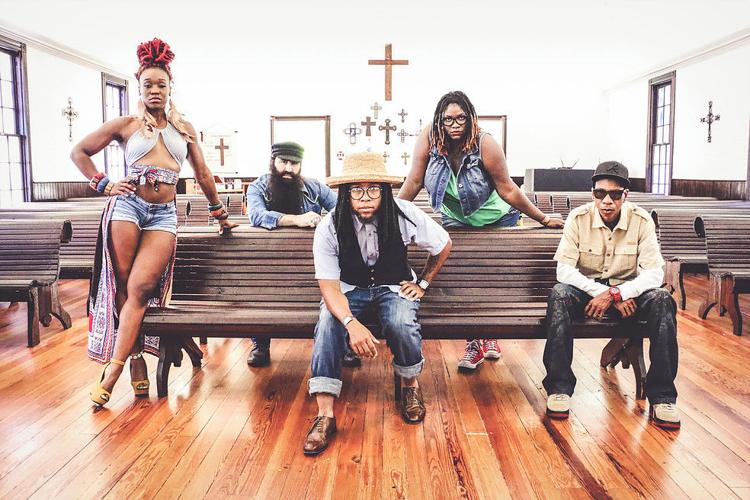 The potential impact makes sense. As Kershner says, music has in some ways always been a form of activism.
"Music is often used as a medium for conversations around social issues, political issues, there's no doubt about that," he says.
Bringing Arrested Development to Lynchburg gives the community a chance to have those conversations locally, Kershner adds, and examine what has changed in the 26 years since "3 Years" — and what has not.
"That first album of theirs that made so much impact and spoke to so many people addressed issues of financial inequality, addressed issues of racial tension, specifically in the South, and I think it's more relevant today than ever," he says.
When it comes to Arrested Development, Speech says he is going to do what he is going to do and create what he is going to create in both his music and his service work; audiences will simply have to find him where he is.
It's just like the ancestors did, he adds. He's putting a message out there and allowing people to experience it, accept it and embrace it in their own time.
And he's not going to jump aboard a trend to get his message of hope across.
"I would rather see a shift in the consciousness that's more lasting and substantial instead of it just being cool again."