"The Road to Healing" was a book Ken Woodley was reluctant to write. The problem was, he was the only person who could have written it.
"It was a story that needed to be told," said Woodley, "and a lot of people were urging me to tell it. I was uncomfortable with writing about myself, but since it had to be done in the first person, there was no way around it."
For Woodley wasn't just writing in the first person — when it came to the revolutionary idea described in his book, he was the first person.
One morning in 2003, as he was driving from his home in Appomattox to his job with the Farmville Herald, he hit upon the idea of setting up a state-sponsored scholarship fund for the benefit of those affected when Prince Edward County closed its schools from 1959 to 1964 to avoid desegregation. And once he wrapped his energy and his conscience around that idea, he never let go of it.
The General Assembly breathed life into the $2 million fund in 2004, although this action ignited only a flicker of interest outside Prince Edward County and a few other Virginia localities (Front Royal, Norfolk) where schools were shut down for a much shorter time.
By contrast, the publication of "The Road to Healing" earlier this year, coupled with a growing national discussion about possible reparations for the victims of segregation and slavery, has suddenly made Woodley a public figure.
"I've had a number of book signings around the state," he said (including one at Givens Books in Lynchburg), "and the program 'A1' on NPR. There was even an article about it in LeMonde, the French newspaper, although it was all in French."
By all accounts, the Brown v. Board of Education scholarship fund was the first civil rights oriented payment of reparations in United States history — which was fitting, because only Prince Edward County actually closed its schools for an extended period. The name of the scholarship came from the fact that Prince Edward supplied one of the cases involved in the 1954 Brown v. Board of Education decision by the U.S. Supreme Court that ruled school segregation unconstitutional.
It is important to note that Ken Woodley was not some detached historian looking back on those years with dispassionate academic interest. He was born in Prince Edward County (although he grew up in Richmond), graduated from Hampden-Sydney College, and worked 36 years for the Farmville Herald, one of the strongest advocates for school closure in the late 1950s.
When he joined the paper, J. Barrie Wall Sr. — whose editorials helped galvanize the white community in favor of the shutdown — was still the publisher.
Woodley had only been with the Herald for a year when the wife of a Hampden-Sydney professor marched into the newsroom to confront him for taking that job. Among other things, she told him to read "They Closed Our Schools" by Bob Smith.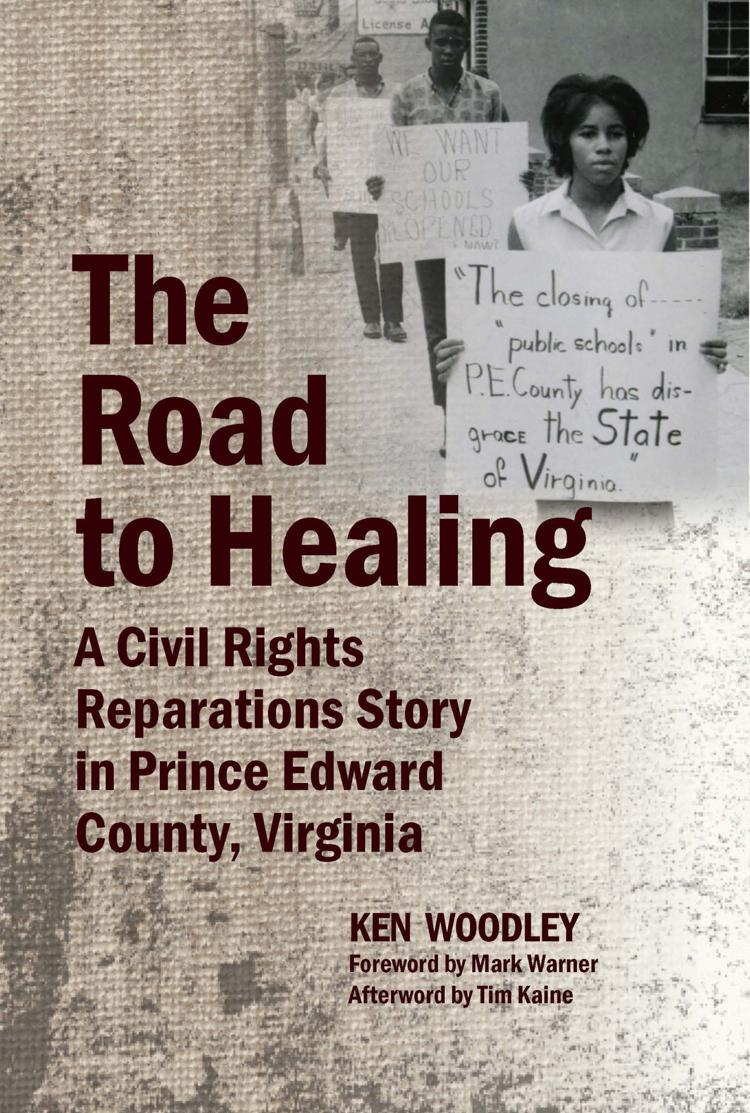 Actually, Woodley had no knowledge of the events Bob Smith was writing about. Reading Smith's book, with its description of the role the Herald played in 1959, left him stunned.
"However," Woodley wrote in his book, "there was no sudden epiphany that my mission in life would be to spend my entire career at the Farmville Herald writing and working for racial healing and reconciliation. I was just out of college, trying to get a foothold on life."
Rather, the story grew on him gradually as he moved up at the Herald from reporter to editorial writer to editor.
Over that time, he met and came to know many African-American county residents who had been denied an education when the county Board of Supervisors cut off school funding. Many of the affected students took up residence in other places — often staying with relatives — in order to finish their schooling.
"Some of the stories I heard were incredible to me," Woodley said.
One came from Dorothy Holcomb, who said her father rented a house in Appomattox just over the Prince Edward County line and drove his children there every morning on his way to work. As related in Woodley's book, "Holcomb and her brother and sister waited behind the building, running out when they heard the approaching school bus."
The house they hid behind was empty. Woodley described this as "a real life stage play."
Unlike many communities in the Deep South, Prince Edward County largely escaped any overt racial violence, but Barbara Johns — leader of a 1951 student strike at the all-black Robert Russa Moton High School and a highly visible opponent of the school closing — received so many threats she was sent by her parents to live with relatives in Alabama because they feared for her safety. A cross was burned on the Moton school grounds.
In 1993, Woodley took an editorial stand against a proposal to raze the dilapidated Moton School, which presented a sad contrast to the white Prince Edward High School during the "separate but equal" days.
Local residents of both races joined in the fight, and the school was saved, later to become a civil rights museum. Many of those individuals, such as Moton graduate and activist John Stokes, also supported Woodley's scholarship plan a decade later.
"Saving the school was huge," Woodley said, "because it was able to remain as a reminder of what had happened. It was something to rally around."
"The Road to Healing" is not only a book about race, but about Virginia politics. In order to get the scholarship bill through the General Assembly's byzantine structure, Woodley had to enlist the aid of Gov. Mark Warner and former governors Gerald Baliles, Charles Robb and Linwood Holton.
"I was amazed that [the governors] would listen to me, someone from a small town newspaper," Woodley recalled, "but they did."
The legislation was sponsored in the Virginia Senate by Sen. Benjamin Lambert and in the House by Del. Viola Baskerville. Initially, the problem was money — most legislators were happy to present the scholarship fund as a symbol, but only $100,000 was initially earmarked for it.
"In some ways, that would have been worse than nothing," said Woodley.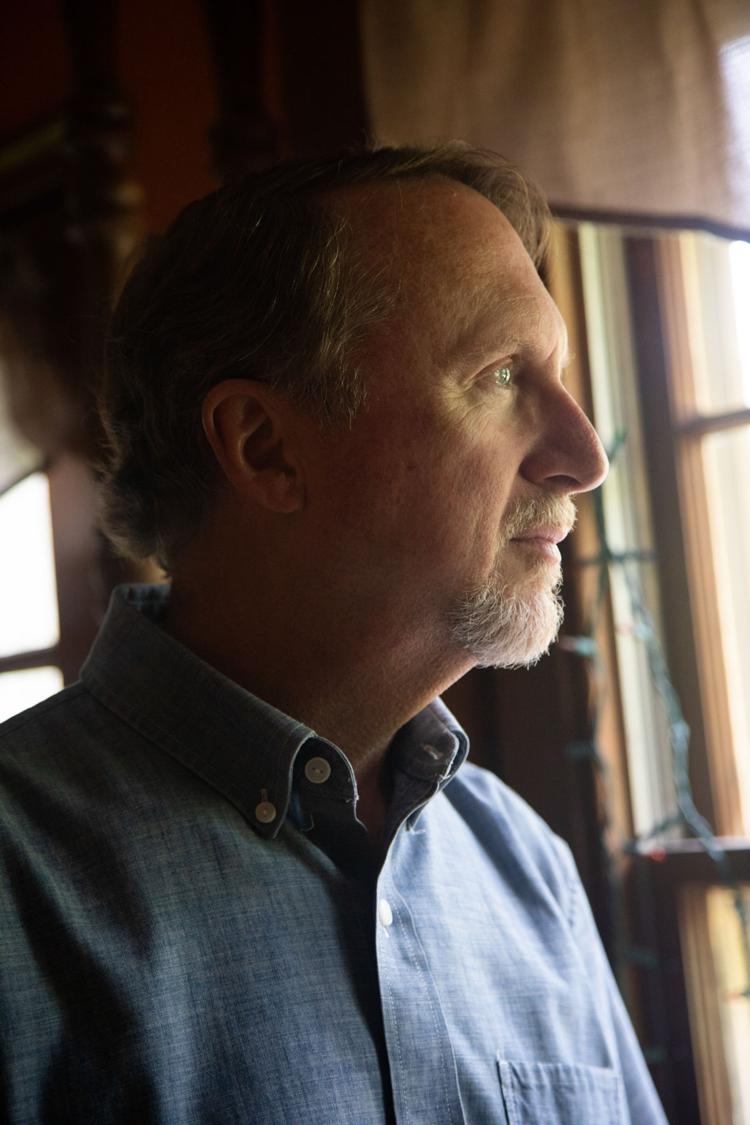 It was then-Gov. Warner who exerted his leverage to up the ante to $1 million, which was then coupled with another million donated by Charlottesville philanthropist John Kluge.
Since 2004, approximately 250 Virginians have been serviced by the scholarship program, a few of them whites also affected by the school closings. The only criteria is that a person must have been adversely affected by being locked out of school.
In addition, Woodley carried through on another idea — a Light of Reconciliation that was placed above the Prince Edward County Courthouse.
Woodley left the Farmville Herald in 2015 after the paper was sold.
"There was talk of downsizing, and I only had a staff of four," he recalled. "So I downsized myself."
On the plus side, the sudden unemployment allowed him time to write his book.
"I had kept detailed notes of every conversation I had about the scholarship fund, saved every e-mail," he said. "This was too important to guess at conversations and facts, and I was glad I had done this even though I didn't know at the time that I'd be writing the book."
Despite the one-of-a-kind aspect of the events in Virginia, Woodley sees the Brown scholarship concept as being applicable to other places.
"This isn't just sending people checks," he said. "Obviously, that wouldn't repair the harm done by slavery and Jim Crow. My plan would benefit blacks and whites alike, all races, in those communities, which is why I believe it would bring us all together. Reparations would be seen as helping entire communities."