The first time rising opera star Raquel González heard the great Maria Callas, she admits she didn't get the appeal.
"I was like, 'This is such a weird voice. Why do people love her?'" the 28-year-old soprano says with a chuckle, her soulful brown eyes crinkling.
It wasn't until González listened to that same recording of Callas' greatest hits after graduating from The Julliard School that she says she understood.
"On a CD, you can hear when she's smiling, you can hear when she's crying," she says. "It's really, really remarkable, expressive singing. Like nobody else."
Though she is in the early stages of her own opera career, González, who plays the lead in Opera on the James' production of "La Traviata" this weekend, already has one of those recognizable voices.
"When she sings, I could close my eyes and know it was her sound immediately, within just a few notes," says Michael Heaston, former director of the Washington National Opera's (WNO) Domingo-Cafritz Young Artist Program. "She doesn't sound like anyone else."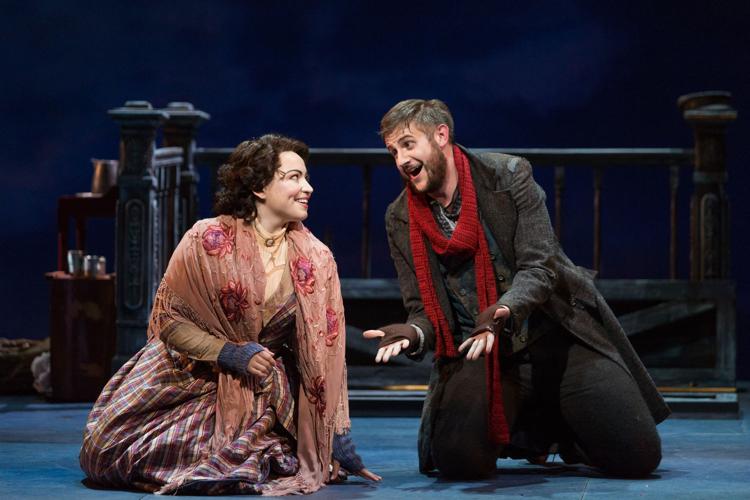 A self-described introvert, González started studying opera at the age of 14 and found that she "felt free to express myself in ways that I wouldn't in real life."
She performed in her first opera at the age of 19 during the summer between her freshman and sophomore year at Julliard and, after graduating in 2014 with a master's in music, spent three seasons as a Young Artist at the WNO.
"I still remember the first clip I clicked on of her was her singing Nedda's aria from 'Pagliacci,'" says Heaston, who accepted González into the artist training program.
"I heard the first phrase, and there was something inherently unique and special in the color of the voice that made me sit up. By the time I got to about three phrases in, I said, 'If she's anything like this live, I know we're going to take her.' There was just something unmistakably special to me."
During that time, she made her Kennedy Center debut as Mimì in the young artist performance of "La Bohème," a role she reprised at the Glimmerglass Festival, one of the largest opera festivals in the U.S., in 2016.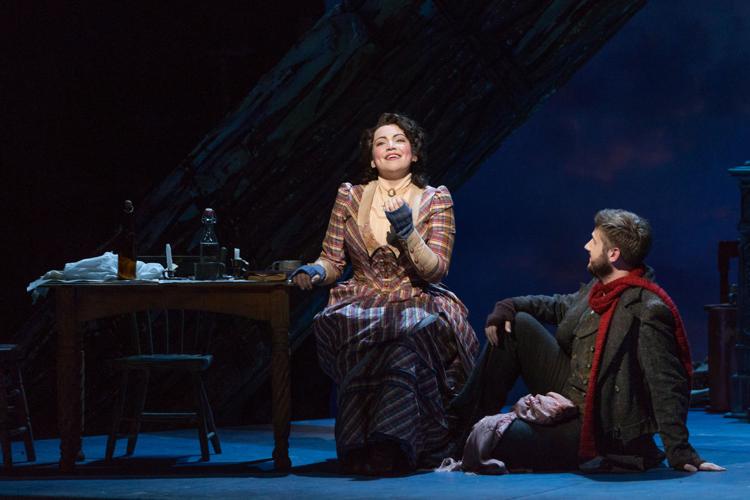 "'Sì, mi chiamano Mimì' was so unaffected, so thoroughly in the moment, that its ending elicited from the audience empathetic silence rather than applause, as if nobody wanted to break its spell," Opera News critic Fred Cohn wrote in his review of the Glimmerglass show, calling González "a true artist."
The soprano would take on several more hefty roles in Domingo-Cafritz Young Artist performances, finishing her time with the WNO by playing the title role in a special showing of "Madama Butterfly."
Since then, González has sung in opera houses across the country, and performed with the National Symphony Orchestra, the New York Philharmonic and the Washington Chorus at the Kennedy Center.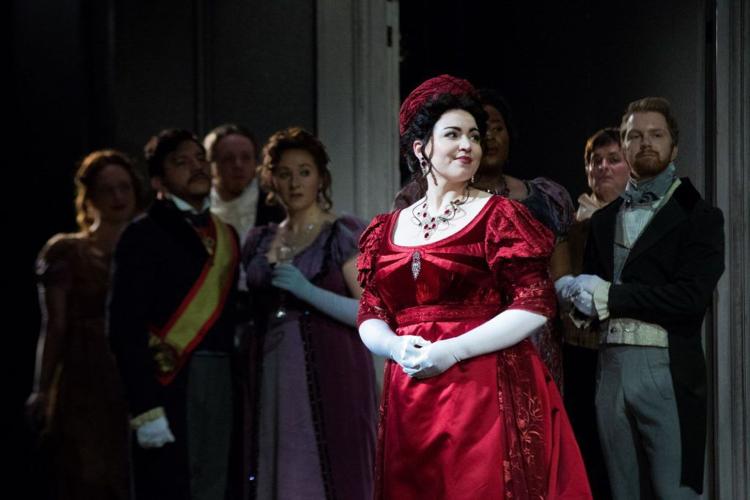 González's performance in Lynchburg will be the second time she has taken on the challenging role of Violetta, a role Heaston says she began studying while at WNO.
"Violetta's so hard, that's the thing," says Heaston. "It's almost like the role is written for three different sopranos, one in each act."
A cornerstone of the operatic repertoire, "La Traviata" by Giuseppe Verdi follows courtesan Violetta Valéry as she falls in love and abandons her life in high society to run away with her lover, despite his family's rejection of their union.
In the end, Violetta must choose between love and honor, especially as she quickly draws near her own death.
The opera is the perfect production to re-launch opera in the Academy of Music Theatre, says González.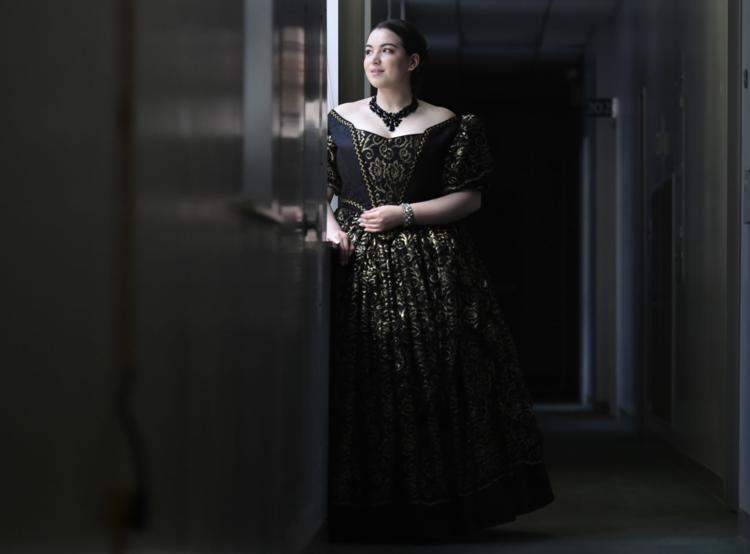 "'Traviata is an iconic opera," she says. "Vocal fireworks, emotion, romance, tragedy, huge chorus numbers — all of that you find in 'Traviata,' along with music people will recognize."
Adding to the production is González's turn as Violetta, says Peter Leonard, principal conductor and interim artistic director of Opera on the James.
"The role is about a very young woman, and it's not often that a very young woman can sing it with the mastery that Raquel does," says Leonard. "… She has both the ability and the dramatic weight. She can choose to let out the dramatic weight; she can choose to lighten it up so it will just be dancing in the stratosphere."
Critics agreed with his assessment when González debuted in the role with Syracuse Opera last year, calling her performance as Violetta "flawless."
"Despite its being Gonzalez's first time in the role, one of standard opera's most difficult, she shows no hesitancy or uncertainty but, instead, conveys the confidence that comes from abundant talent and deep character study," Linda Loomis wrote for The Post-Standard.
González's star is only on the rise.
In 2018, she returned to WNO, this time as a guest artist for its production of "Silent Night."
Just last month, the soprano was one of three artists to receive the Sphinx Medals of Excellence, which, according to the Sphinx Organization's website, are awarded to "extraordinary classical artists of color" who demonstrate artistic excellence and leadership early in their career.
"She received multiple nominations from a variety of leaders in the field," Afa S. Dworkin, president and artistic director ofthe Sphinx Organization, wrote in an email.
González also was a regional finalist in the 2016 Metropolitan Opera National Council Auditions, and received prizes from competitive New York competitions in 2013.
"What you will consistently see is that the people who are the recipients of those awards are on the precipice of a major career," says Heaston, who says he believes González is an opera superstar in the making.
Even with her growing list of roles and accolades, González has her focus on finding those opportunities to express herself on the stage.
"That's the thing that keeps drawing me back to it. That despite the challenges and the difficulties it presents, it's still the place I feel most open and complete."