There's a very clear consensus among staff at the Bower Center for the Arts: The pieces in the Bedford art hub's National Juried Fiber Arts Exhibition are not your grandmother's quilts.
In fact, a great many of them aren't even quilts at all.
"One of the exciting things about a fiber art show is the diversity of techniques and styles," says Lynchburg artist Jill Jensen, who judged the work in the exhibition, which runs through Aug. 17. "I was really happy when I saw that there was some paper-making collage, there is felt making, there's hand-embroidery."
The National Juried Fiber Arts Exhibition is the Bower Center's first juried show that is exclusively fiber-oriented, meaning the works are either made out of a fibrous material, such as fabric or paper, or made using a fiber technique, like crocheting or basketry.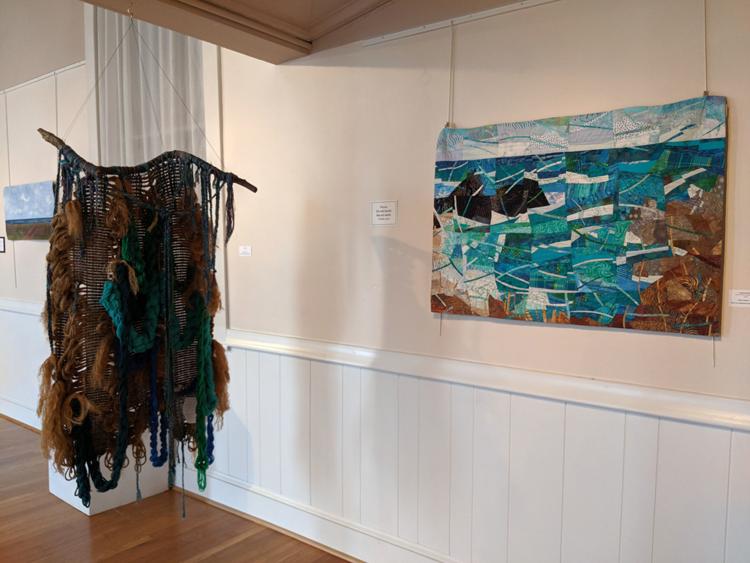 The number of fiber art shows have been increasing as the medium undergoes something of a resurgence thanks to the blurring of lines between art and craft.
"Not since the international fiber art sensation in the 1960s and '70s has woven textile artwork been in such high demand — or had such wide-ranging appeal," according to a 2016 article in Texas-based D Magazine.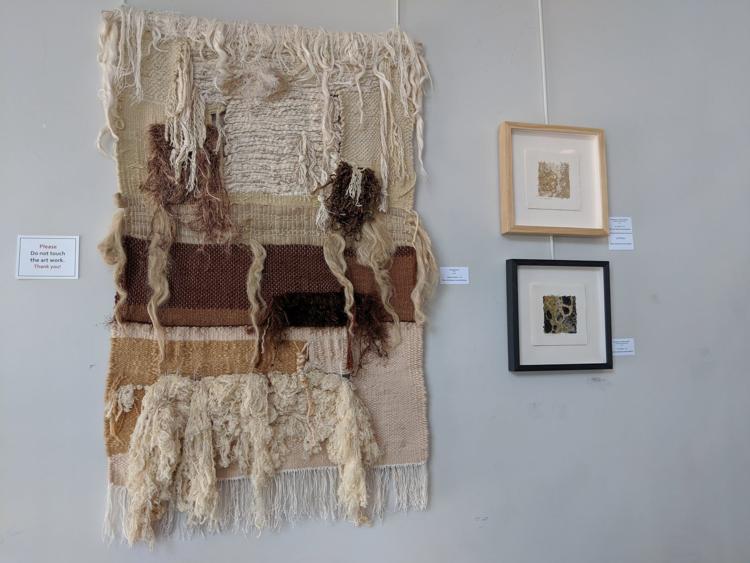 Bedford was a perfect place to add to that growing list because of the town's long history of quilting, says Suzanne Paddock, who co-chairs the Bower Center's exhibits committee with Dotti Stone.
The exhibition also was planned to coincide with Peaks & Pieces Quilt Guild's annual quilt show next door at Bedford Central Library, which highlights the more traditional side of the art form, says Stone.
But unlike the pieces there, those featured in the National Juried Fiber Arts Exhibition are anything but time-honored.
"This really transcends that. There is quilting here, but it's very contemporary, very fresh," says Paddock. "... It's familiar but new at the same time."
As a national juried show, the exhibition features work from inside and outside the commonwealth. Ten states, including Washington, New Mexico and Florida, are represented through the exhibition's 42 works, which range from fabric sculptures that hang from the ceiling to wearable garments to two-dimensional art quilts.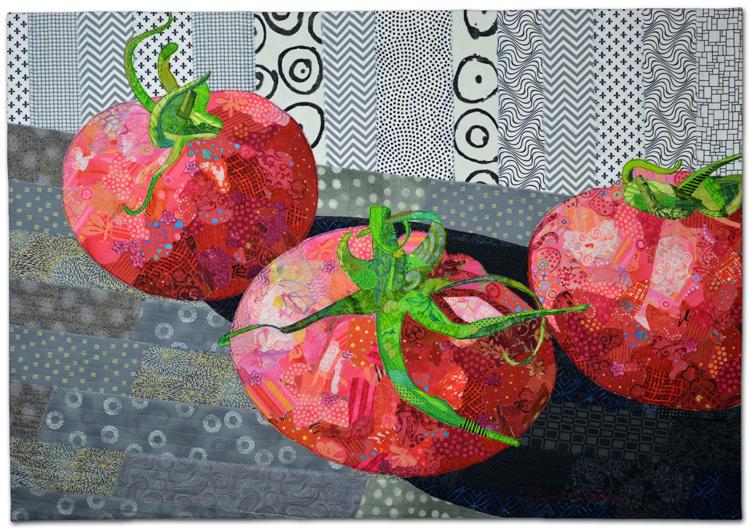 One of the winning pieces, "Vine Ripened" by Ellen Lindner of Florida, depicts bright red tomatoes through a fabric collage. Sewn patterned swatches of red and green give the fruit a whimsicality that, while not entirely realistic (there's tones of blue and purple in it too), is temptingly eye-catching.
"It's very bold colors, [a] very graphic image," says Jensen. "... The mixture of different fabrics to get shading, to create volume, was really well done."
Another standout, the handmade paper collage "The Desert is a Place of Bones," which earned second place, evokes a sense of dry earthiness through its use of straw, sand and dust-like tones and textures.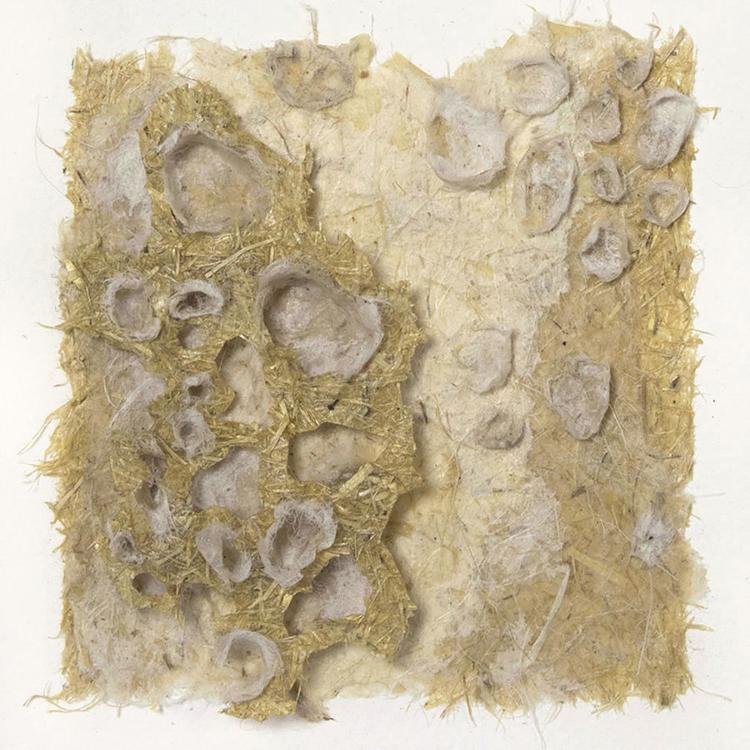 "A lot of them are hand-stitched with little tiny stitches all over the place and different kinds of threads," says Stone. "It's fascinating to look at the work and really study how it's done."  
The exhibition shows viewers the variety of things artists can do with materials that often are associated with only one use.
"Suddenly, you're thinking of all of this potential," says Paddock. "If you're a fiber artist, if you're a 3D artist, even if you're a 2D artist, look at all these amazing avenues you can take with a medium you may not have thought of in such broad terms."