During his years working at Old City Cemetery, Ted Delaney learned the power of images.
"Our stock and trade there were people," says Delaney, who took over as the cemetery's executive director in 2014 after years spent volunteering and working there in various capacities, including a decade as archivist and curator. "We have a property full of people, and we always talked about [them].
"What I learned there is how easily visitors connect with photographs of people. It makes them human. It makes them real. We could be outside on a tour at a gravesite, [and] if we could show a group a picture of a person, that made all the difference."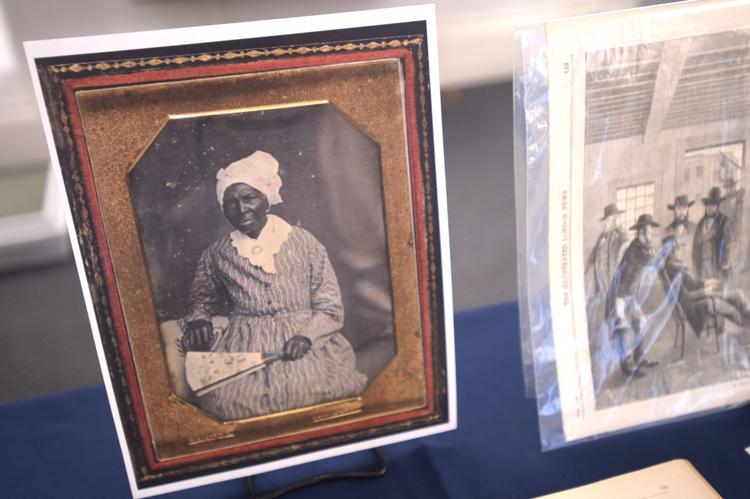 Delaney took a new post, as the city of Lynchburg's museum director and chief public history officer, last year. Coming in, he says, "seeing the lack of photos, it just struck me that we can do better at connecting people with the past, and one way to do that is through people, through images. There's a natural connection you make when you see another human face."
The museum's latest display aims to do just that, through a series of original newspaper engravings, studio photographs and charcoal portraits of local African Americans from the 1800s and early 1900s, depicting "all ages, professions and socioeconomic levels, including both enslaved and free people of color," according to a news release.
The exhibition grew out of the newspaper engravings, which were donated to the museum by collector Geraldine Kiefer, an art historian and professor of art at Shenandoah University in Winchester.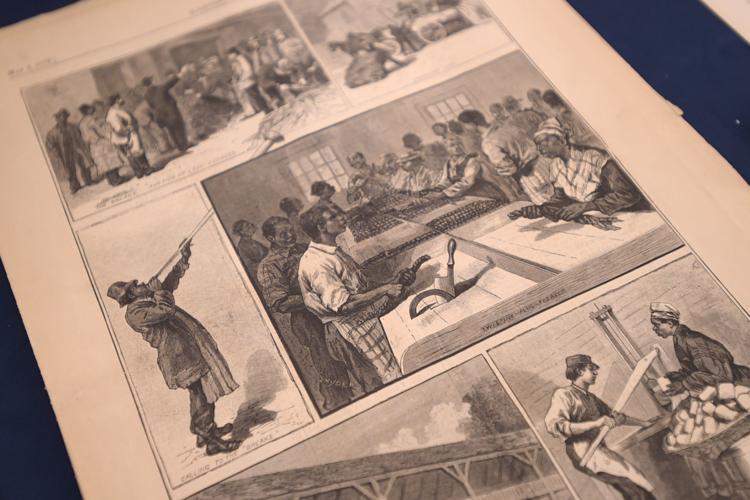 Kiefer's collection includes copies of newspapers such as Harper's Weekly and Frank Leslie's Illustrated News, which were published out of New York in the late 1800s and early 1900s, as well as The Illustrated London News, which was founded in 1842. She began collecting them after developing an interest in the James River but soon realized she had a subset of images — more than 100, she says — depicting African American life in Lynchburg during the 19th and 20th centuries.
Among the donated pieces are an edition of The Illustrated London News featuring a drawing of a slave being inspected at auction; a Harper's Weekly with sketches of a Lynchburg tobacco mart and groups of African-Americans working there; and an entire page in Frank Leslie's Illustrated News devoted to the Hill City, with the headline "Summer Rambles Through the Country – A Trip to Lynchburg, Va., via James River and Kanawha Canal."
"Before photographs got to be popular … having an engraving done that could be printed in a newspaper was really the only way to do that," Delaney says. "Those things are hugely popular. … That was how people learned about places in the country. Almost every issue had a travelogue, and they'd send an artist with them who would do these drawings. It's definitely a lost art."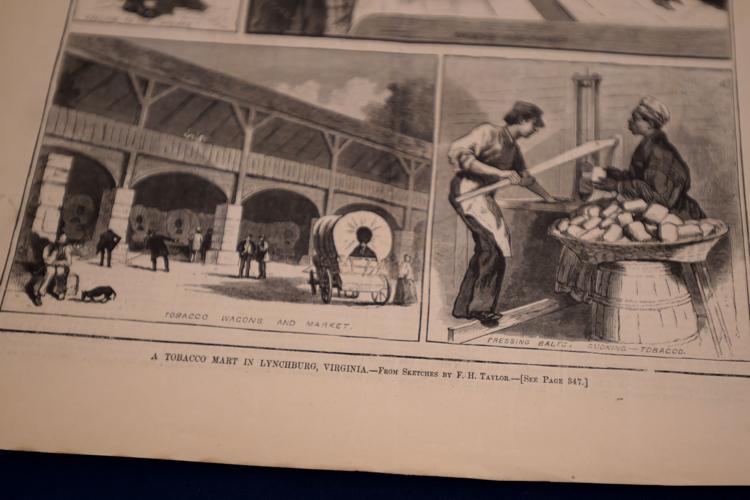 Some of Kiefer's publications, engravings and prints were displayed last year at the Academy Center of the Arts in the exhibit "The James River and African American History," where Delaney first saw them and told Ted Batt, the Academy's exhibitions manager, "how interesting I thought they were and what a great record of 19th century life they were."
Batt connected Delaney and Kiefer, who had recently downsized and was looking for a permanent home for her entire James River collection.
"[I had] the engravings in the order I wanted to exhibit them. I had a whole room," she says. "All of these wonderful pictures, all of which I had framed … I had to put them in a storage unit, stacked up."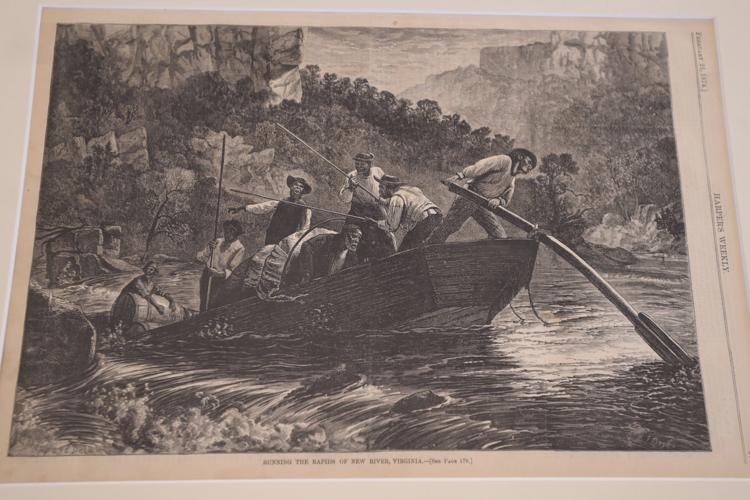 "She very graciously let us go through the collection and pick out what we wanted to keep for our own," Delaney says. "And [she] said, 'Whatever you don't want, maybe you can help me find homes for those, too.'"
For Kiefer, the collection is now where it's supposed to be: "On the James River."
"I want it to be a part of the history of Lynchburg."
When Lynchburg Museum Curator Emily Kubota first began working on the current exhibit, which opened during First Fridays and remains up through Aug. 19, she decided to also include images gathered from the collections of both the museum and Old City Cemetery, among other sources.
The resulting exhibit, Delaney says, is something that offers a fuller picture of the black community here during that time period.
"What I really appreciate about this collection is just the different portraits it paints, figuratively, of African Americans in the 19th century, in that you see people who are well-dressed, people who are educated," Delaney says. "Some of the photographs show them with books. [They are] people who were upwardly mobile and professionals and people of all ages. And they're urban dwellers, because Lynchburg is a city, and a thriving city. These are people who break the stereotypes a lot of us have of African Americans [during that era], slaves working in the fields, dressed in rags."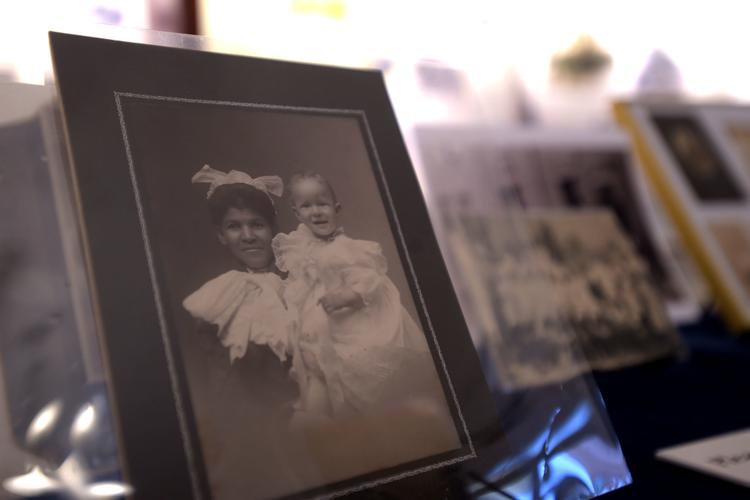 This is particularly evident in the studio portraits, which feature African Americans as the main subjects, something that is rare for the time period. The ones that are preserved typically tend to feature them instead in roles of servitude, Kubota says.
"African Americans traditionally didn't have the economic resources to take all the photos and have these portraits painted that others [had]," Delaney says. "There's just a lot fewer [examples] of this stuff around. To be able to find them and put them in one place is really special."
"These are local people," he adds. "This is real life, not just what someone wrote down years ago. These are real residents. … Here were people, for most of the photographs, who were slaves who survived the Civil War and emancipation and persevered and went on to bigger and better things."
Delaney and Kubota also are encouraging members of the community who have similar photographs to bring them to the museum as part of their efforts to add more images of African-Americans to the collection there. Delaney says they'll take the photos on loan or permanently — "really, we're just trying to get the images out there."
"It's really important to me that people who come into the museum see themselves there," he says. "… If you are African American, it's important to me that you see more African Americans in this museum, especially when you realize that for most of the 19th century, almost 50% of our city was people of color. That balance of races really ought to be reflected in the people you see here and the stories we're telling."