The Academy Center of the Arts, 600 Main St.
The oil paintings of Sunny Goode will be on display in the Academy Gallery exhibition "Evolving: A Year of Transformative Work," while photographers Richard Niles and Graham Gilmer will show their work in "Wilderness Images" in the Up Front Gallery.
The Warehouse Theatre's Arts and Education Lobby is hosting its Annual Lynchburg City Schools Youth Art Exhibition and Art Crawl, featuring the work of students in kindergarten through high school.
The First Friday opening runs from 5 to 8 p.m. and features music by Kim and Jimbo Cary.
Niles and Gilmer also will give an Art Talk from 5:30 to 6:30 p.m. Thursday, March 14. (434) 528-3256, www.academycenter.org.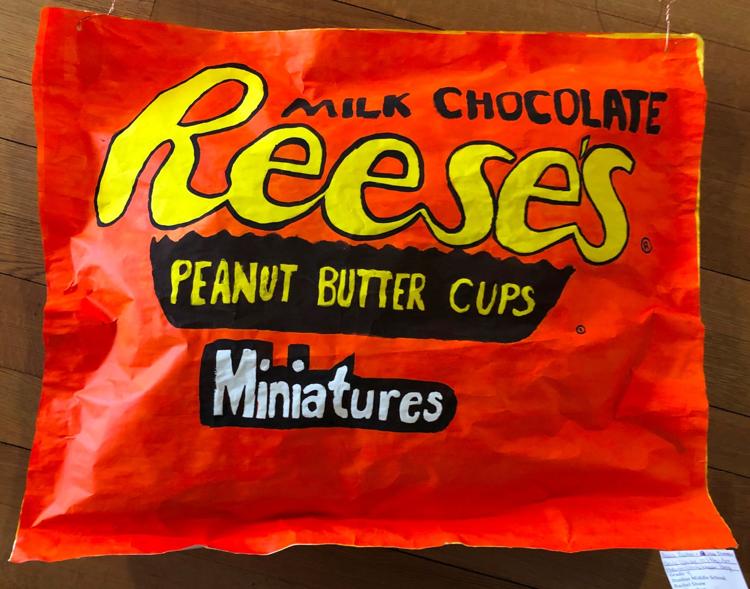 There's an effortless quality to Arnulfo Jacinto's brushstrokes, an ease to which the paint glides from his instrument onto the canvas stretched out in front of him as he fills in blocks of color, adding highlights and shadows.
– Magnolia Foods (2476 Rivermont Ave.) and Flint Property Group (2484 Rivermont Ave.): Color pencil drawings by Jean Huddleston through March 30.
–The Virginian Hotel (712 Church St.): The work of Arnulfo Jacinto through May 15.
– The Greater Lynchburg Community Foundation (1100 Commerce St.): The oil paintings of Myrna Nein through March 15.
---
The Lynchburg Art Club, 1011 Rivermont Ave.
The March exhibit, "Other Voices," features the work of Amy Burczyk, Veronica DeLuze, and Eric Kjeseth. It opens with a reception from 5 to 8 p.m. and runs through Sunday, March 24.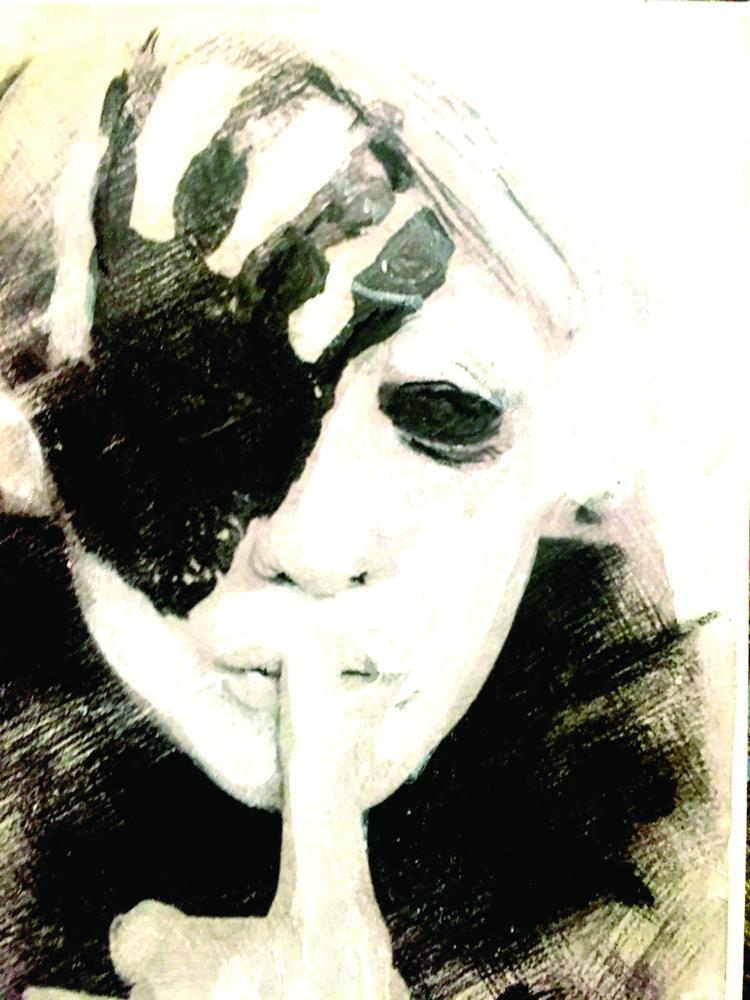 Burczyk takes a tongue-in-cheek look at the everyday world in her work, often presenting it from the viewpoint of a child, according to a news release, while DeLuze is passionate about "the concept of capturing an idea or image from my own point of view," be it through crafting, drawing, painting or taking a photograph.
Kjeseth also experiments with a wide variety of techniques and styles, including graphic design, illustration and portraiture, though his main medium is acrylic paint, often mixed with pastel chalk and charcoal, according to the news release.
The artists also will lead an informal, round-table conversation about their work during a Pop Up Gallery event set for 2 p.m. Sunday, March 10. (434) 528-9434, www.lynchburgartclub.org.
---
The Lynchburg Museum, 901 Court St.
The museum is showcasing items related to women in the workforce in 20th century Lynchburg during First Friday, with a reception that runs from 5 to 8 p.m. Objects from local businesses such as Craddock-Terry Shoe Company, General Electric and Virginia Laundry Company and items from professions like nursing and teaching, as well as women's service during war times, will be on display. www.lynchburgmuseum.org.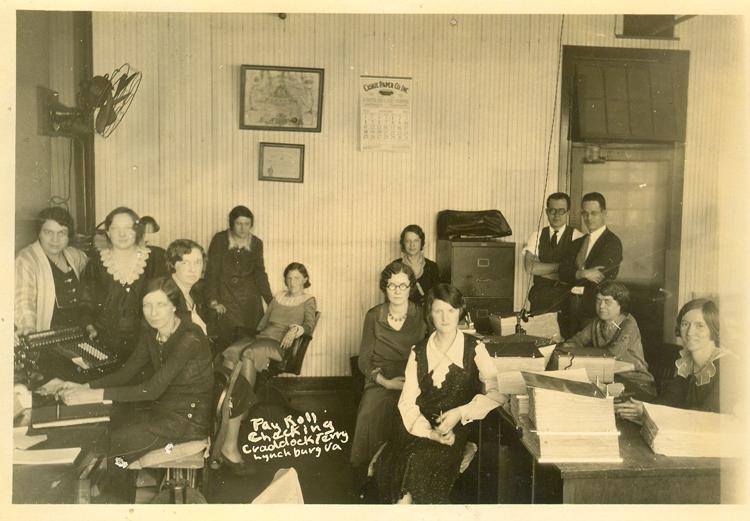 ---
Renaissance Theatre Company, 1022 Commerce St.
The Seven Hills Art Club will begin showing the work of its members at Renaissance this month, with a reception from 5 to 7:30 p.m.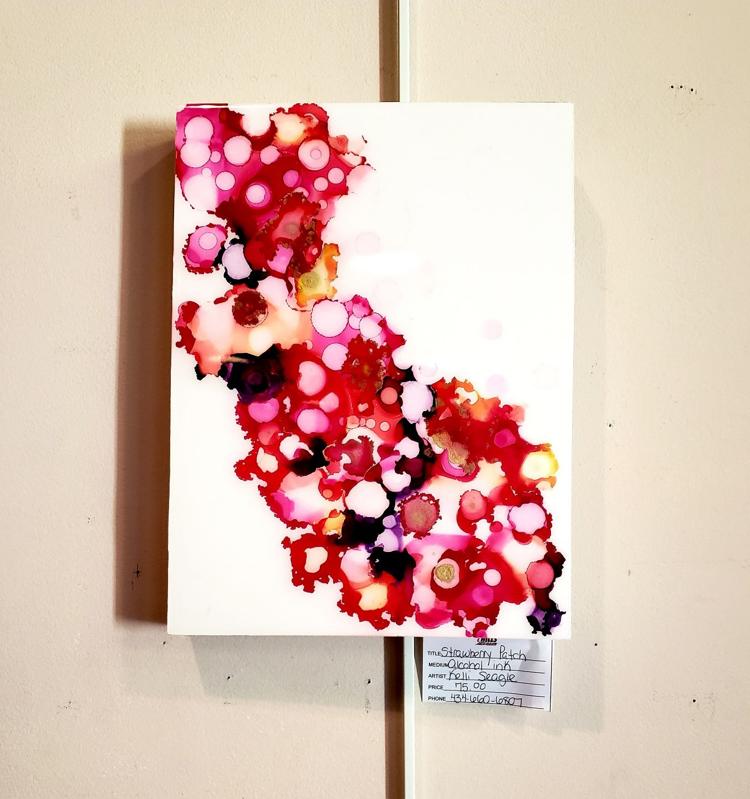 ---
Riverviews Artspace, 901 Jefferson St.
"Political Discourse," a group show of artists "whose art speaks out," will open with a reception at 5:30 p.m. Featured artists George Lorio, Howard Skrill and Jenny Wu use "their differing media to impart their personal views while using these works to create awareness and promote conversation," according to a news release.
Lorio, who creates 2-D and 3-D pieces that often incorporate everyday objects like toy cars, chess pieces and children's blocks, has been basing his current work on issues related to class, immigration, gun control and ecology, and Wu's work is motivated by the 2016 presidential election and current political climate, while Skrill's pieces in the exhibit are plein air drawings of public statues in and around New York.
The artists will speak about their work at 6:30 p.m. Friday. The exhibit remains up through April 18. (434) 847-7277, www.riverviews.net.
---
Riverviews Co-op Gallery, 901 Jefferson St.
The Riverviews Artist's Co Op Gallery is featuring Phyllis Hollenbeck's series "Out of the Box," which highlights her work creating abstract and realistic art using digital tools such as Procreate and Paper apps, during March. (434) 847-7277, www.riverviews.net.