Most places have one of those strange but true stories.
For the small town of Erwin, Tennessee, the story is not only strange and true, it's also tragic: In the early part of the 20th century, residents hanged an elephant.
E.C. Glass Theatre will bring this tragedy to life in its production of the one-act play "Elephant's Graveyard," which opens Thursday.
"The show has so much value just because of how unique the story is," says junior Meredith Landry. "And it's a powerful story."
In the fall of 1916, Sparks World Famous Shows, a traveling circus, rolled into Kingsport, Tennessee, a few miles from the Virginia border, with a five-ton elephant named Mary.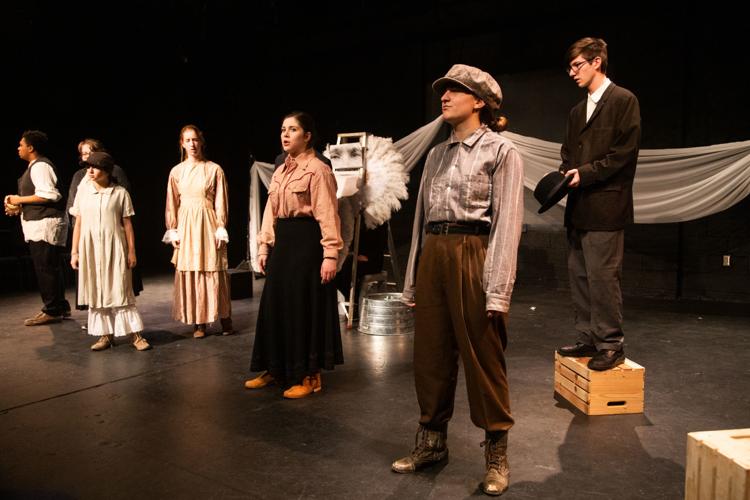 Devastation struck during a parade through town when a new and inexperienced trainer allegedly struck Mary on the head with a hook. According to the most common version of the story, Mary pulled the man off her back, threw him into a concession stand and crushed his skull, killing him.
The calls for Mary's execution began, and the news of a killer elephant spread, both through sensationalist news stories and rumors. Soon, neighboring towns announced they would turn the circus away if it showed up with the elephant.
Fearing a financial loss, the circus' owner, Charlie Sparks, decided to publicly kill Mary in order to appease the crowds. It just so happened that Erwin, which was a little more than 35 miles south of Kingsport, had a 100-ton crane car that could lift an elephant.
Mary was hanged before a crowd of thousands at a rail yard in Erwin, and the town's fate was sealed.
When Allison Daugherty, artistic director of Glass Theatre, read of this account in "Elephant's Graveyard," she couldn't imagine her class performing it.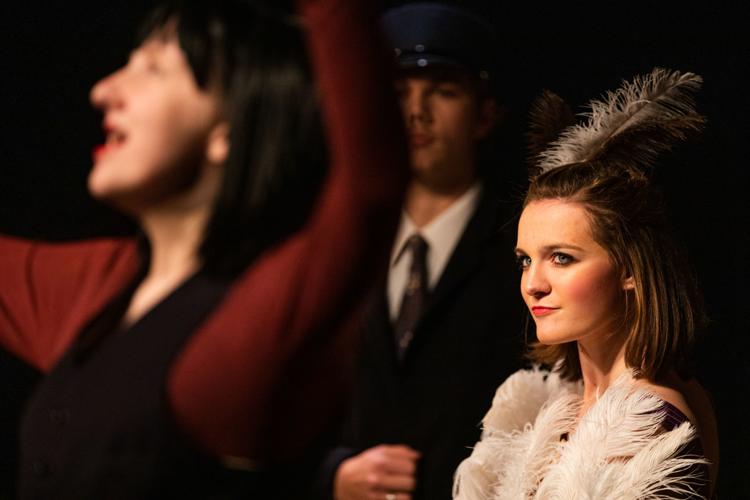 "I was like 'Oh, it's just too awful. It's too upsetting,'" she says.
But the story stuck with her. She kept picking the play back up, again and again. Eventually, she brought it to the students, who say they connected with the play's themes.
"It shows the threshold that good people have before they're willing to do something horrible," says senior Pierson Blount, who plays one of the circus performers.
In many ways, the haunting story of blame and revenge reflects society as it still exists today, Landry adds.
People have grown used to violence, especially when it's connected to spectacle, Blount says, referencing the vast amount of YouTube videos that feature people getting hurt.
"We react more when we see the suffering of an animal than we do the suffering of a human," he says. " ... We've just become desensitized to actual people getting hurt, but not animals."
The story wasn't the only thing that made "Elephant's Graveyard" challenging.
In keeping with the oral tradition that has kept this tragedy alive in the lexicon of American history, Brant's play is told through monologues.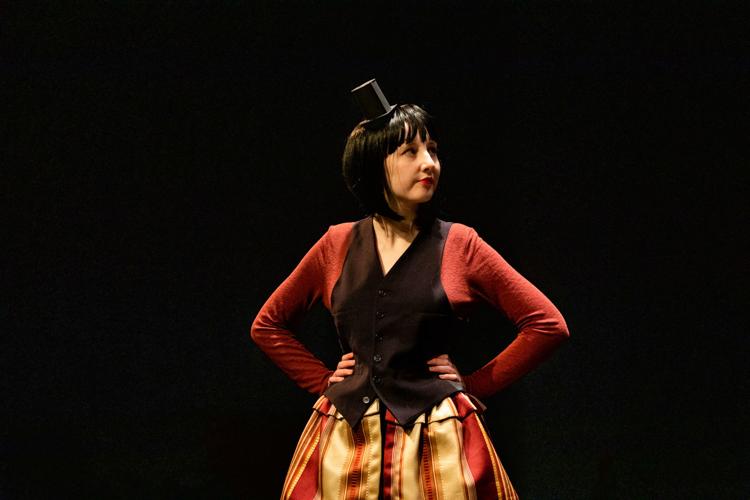 Each of the characters, who are referred to by their jobs or roles in the community, take turns narrating the story.
"Usually we have dialogue between two characters to be able to show emotion," says junior Ian Price, who plays the town's preacher. "But we can only show things like facial [expressions] and how we stand, just changing stances whenever something happens."
Working, in some ways, like a soloist meant the students had to approach their character development in a different way.
"We spent a lot of time on character, and who your character is and what is your character thinking right now," Daugherty says.
Glass' production is being staged alongside "So We Dance," an original choreography showcase that chronicles the women's movement through the decades. Before that, the school performed the play at the Virginia Theatre Association Conference's one-act competition last month.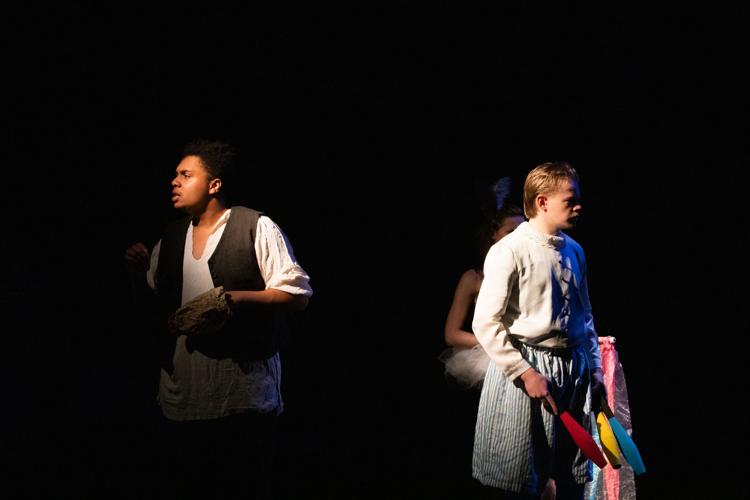 In the playbill at the conference, Daugherty made note of a new development in the story of Erwin, which is still known as the the town that killed an elephant.
In 2016 — the 100th anniversary of Mary's death — town officials in Erwin paid artists to paint several elephant statues the city then auctioned off. The proceeds were donated to an elephant sanctuary.
The new, happy ending to Mary's tale in no way lessens what we can learn from "Elephant's Graveyard," Landry says.
It asks the question "how do we own our history," Daugherty says, "and keep moving forward?"