Pastries, breads and ready-made sandwiches sit in display cases awaiting purchase while an airpot of specially blended coffee begs for a customer's squeeze.
From a customer's point of view, BreadWorks Bakery & Deli on Preston Avenue looks like any other Charlottesville-area bakery and coffee shop. Behind the counter, however, there is a big difference.
"There are a lot of bakeries in the area and we all sort of have our niche. Some are known for cakes or pastries, and for us, it's our cookies. But it's our mission that really makes us different," said Charles "Chuck" McElroy, president of WorkSource, the nonprofit agency that operates BreadWorks.
For 25 years BreadWorks has served up baked goods, bread and deli sandwiches to customers, catered events and sold breads to local restaurants all while providing jobs and occupational therapy to adults with special needs. From the breads, muffins, scones, cookies, pies and cakes to the soups, salads and sandwiches, persons with disabilities are involved in all aspects of the operation.
Considering only 20% of for-profit businesses make it to 20 years old, the nonprofit is doing pretty well.
Run as a business, BreadWorks provides employment and training for WorkSource clients who make products from scratch with supervision by non-client managers.
"It's probably one of the most rewarding jobs I've ever had in the business," said BreadWorks' manager, chief cook and floor-mopper, Jason McKown. "In some ways, my career leading up to this was training me for what I'm doing now."
McKown has been baking, brewing and cooking for decades, having grown up in his grandparents' California bakery and serving as a cook and brewer at Charlottesville's South Street Brewery prior to it being closed in 2014 and later bought and reopened.
A graduate of the Culinary Institute of America, he's cooked at Charlottesville's once-popular and long defunct OXO, Keswick Hall and other restaurants, as well as the Ritz-Carlton and other hospitality chains.
For several years, McKown taught garden-to-table cooking for area Montessori schoolchildren. He's been at BreadWorks for five years.
"It's different from other bakeries, but in most ways it's much the same. The work is the same as far as baking and cooking although the frequency of explaining the process may be a little more on a day-to-day basis, but it's pretty much the same," he said. "The employees are happy to come to work and they really care about their jobs. They want to be here. They're dedicated, hardworking and they like their jobs."
"[Training] may take a little longer, but it pays off. Very few call in sick because they like what they do," McElroy said. "We train a few people here to work for other employers in the community, but most of the clients stay here for a couple of years."
WorkSource trains clients for employment, operates a janitorial service and the bakery and provides day support programs for persons with disabilities. In the last year, the organization helped 220 people with disabilities to find work with about 125 different employers in the community, including persons transitioning from welfare‐to‐work and school‐to‐work.
The bakery provides employment for at least eight clients and training for others, according to WorkSource figures. It was approved by the nonprofit's board in 1992 and opened in the Preston Plaza shopping center two years later.
"Many of the clients would have difficulty in other jobs because there's a lot of one-on-one time, a lot of training and a lot of nurturing that goes on here," McElroy said. "In a normal work environment, you don't normally get the chance for that kind of attention."
Over time, the enterprise has expanded its offerings and remodeled its customer service area from shabby industrial chic to contemporary coffee shop. The twin goals of providing for those with disabilities and creating high-quality goods, however, have remained the same.
"We produce excellent products," McElroy said. "Even though we're a nonprofit, purchasing a product from here has never been a charity."
20191015_cdp_news_breadworksworksource129.JPG
20191015_cdp_news_breadworksworksource130.JPG
20191015_cdp_news_breadworksworksource131.JPG
20191015_cdp_news_breadworksworksource132.JPG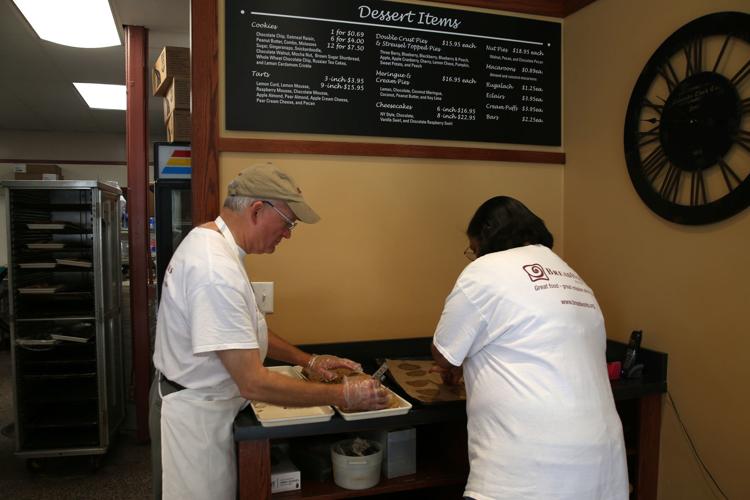 BreadWorks Bakery & Deli
20191015_cdp_news_breadworksworksource134.JPG
20191015_cdp_news_breadworksworksource135.JPG
20191015_cdp_news_breadworksworksource136.JPG
BreadWorks Bakery & Deli - McKown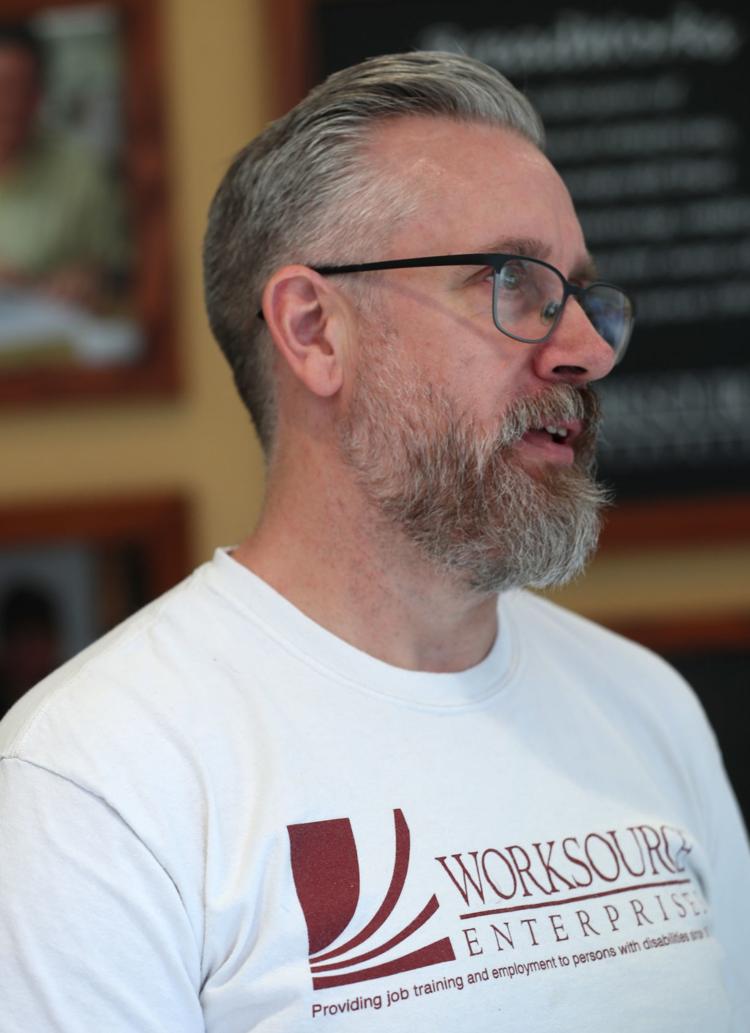 BreadWorks Bakery & Deli - cookies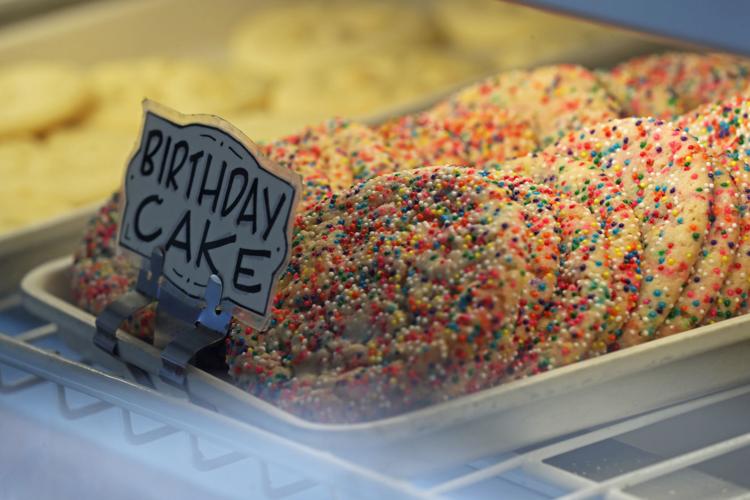 -- HIDE VERTICAL GALLERY ASSET TITLES --